Did you know there was a time when power outputs between 600-650 hp were considered too high and only accessible in the most exotic of cars? I remember there were so many little petrolheads going gaga on the Ferrari Enzo's 651 hp output back when it released more than a decade ago. It was a number that made anybody go, "Woah, no way that's a lot".
To baffle the minds of young car-crazy fanatics nowadays, you'll need to pull up in something with twice that output. It is tough trying to make anything over 1000 hp less frightening, but with substantial innovations in drivetrain and tire technology, it's now so much easier. With people ready to splurge millions on hypercars, the highly exclusive 1500 hp club has been expanding with new members.
Here are seven cars that produce over 1500 hp straight from the factory.
1. Bugatti Chiron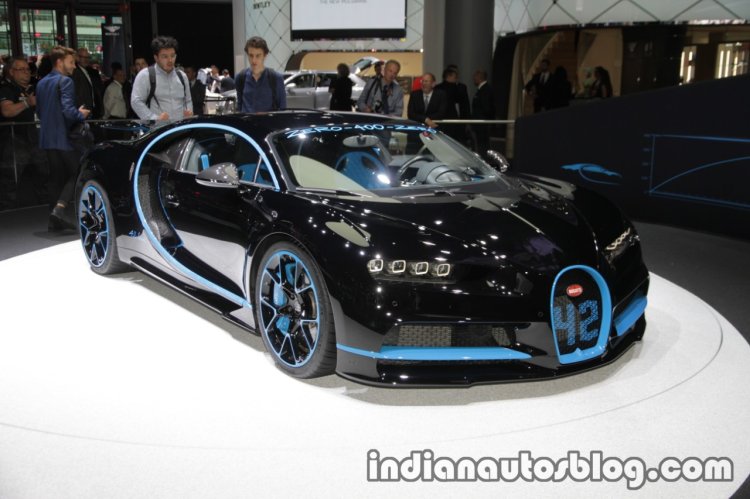 This list cannot be made without mentioning a Bugatti, the company that was responsible for establishing the 1000 hp club back in 2005. Its successor – the Chiron – continues that legacy and then some. It produces 1500 hp from a quad turbo W16 engine that is sent to all four wheels. Thanks to that big lump of power, the Chiron can do 0-60 km/h in 2.5 seconds. Not enticing? How about 0-400 km/h in just 32.6 seconds.
2. Bugatti Divo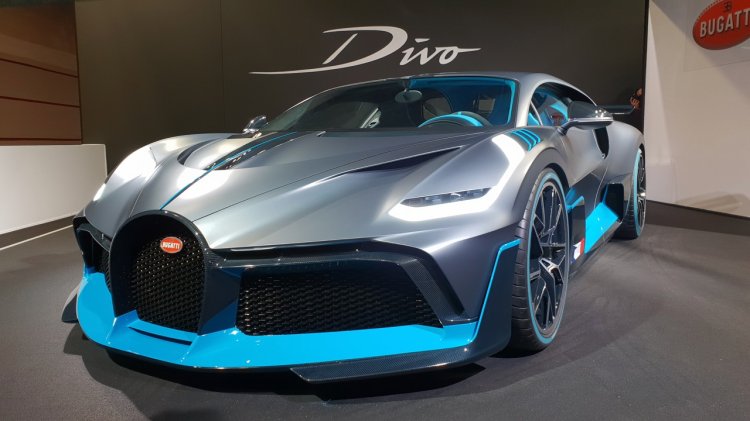 Technically it's a bit of a cheat to add the Bugatti Divo here because it is essentially a re-bodied Chiron. However, Bugatti wants you to believe that the Divo is more than just an edgier version of its "mainstream" sibling.
Handling has always been an Achilles heel of Bugattis. To break that notion, engineers have managed to make the Divo 34 kilograms lighter and re-tuned the chassis (suspension, camber) to make it more track-focused. Thanks to the upgrades, it's 0.1 seconds faster from 0-100 km/h than the Chiron, but a whopping 8 seconds faster around the Nardo test circuit.
3. Hennessey Venom F5 The only entrant in this list that is not waving a European flag is the Hennessey Venom F5. It produces 1,600 hp from a 7.6L twin turbo V8 engine, all of which is sent to just the rear wheels. What's headlining the marketing blurb is the founder's claims that it will be the first car to cross the 300 mph barrier.
Only 24 examples of the Venom F5 will be made, all of which have been sold.
4. Koenigsegg Regera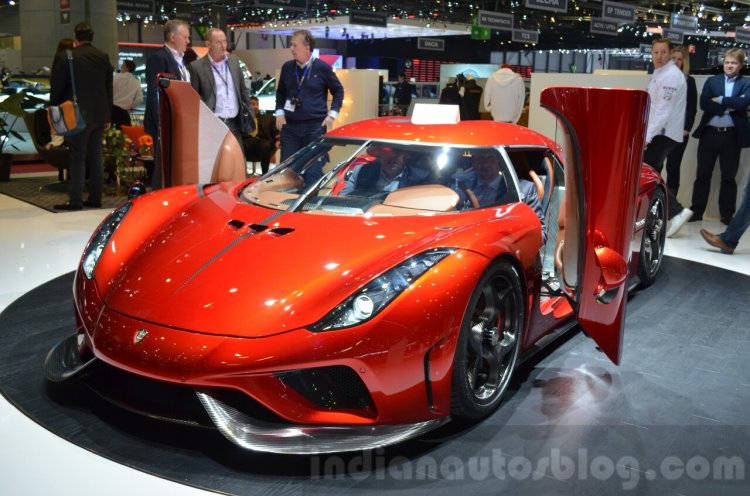 The only real rival to Bugatti's outlandish figures comes from a Swedish manufacturer that produces hypercars with, well, even more outlandish numbers.
One of them is the Regera, which literally translates to 'reign' in Swedish. Power comes from an 1100 hp 5.0L twin turbo V8 engine that works with a pair of electric motors to produce a total of 1500 hp. What's even crazier is the single gear Koenigsegg Direct Drive (KDD) transmission that, when described, can leave people as confused as the plot of Interstellar.
5. Koenigsegg Jesko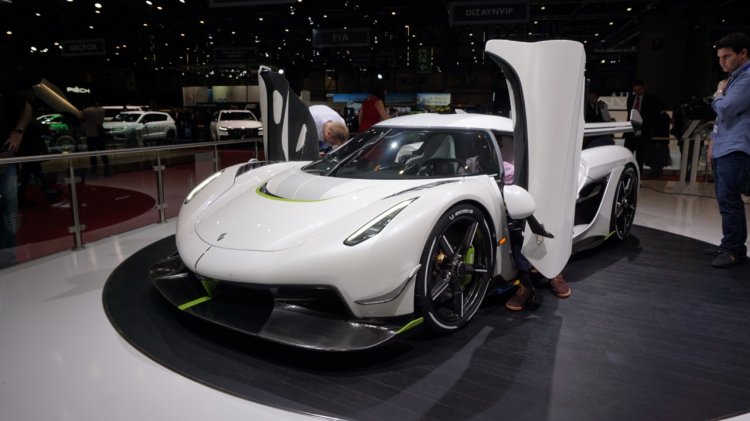 The other is the Koenigsegg Jesko, which was unveiled a month ago in Geneva. The numbers and tech behind the Jesko are so groundbreaking that the company's founder, Christian von Koenigsegg, decided to name the car after his father.
Groundbreaking, you say? How so? Well, according to CvK, the Jesko is capable of hitting 300 mph (482 km/h), an all-new, in house developed 9-speed multi-clutch gearbox that weighs only 90 kg, and producing over 1000 kg of downforce at high speeds (with the high downforce pack). It has the Koenigsegg 5.0L twin turbo V8 engine that produces 1,600 hp with E85 biofuel (1,280 hp with regular gasoline).
6. Rimac C_Two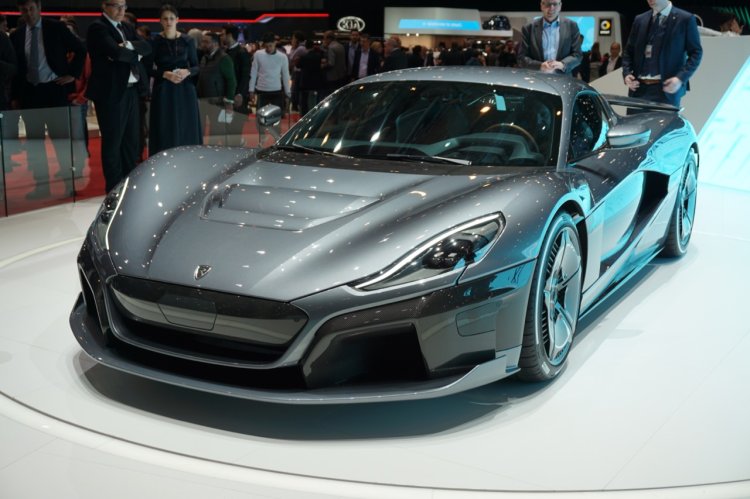 Unveiled at the 2018 Geneva Motor Show, the successor to the Croatian manufacturer's popular Concept One pushes boundaries of electric vehicles to stratospheric levels. A whopping 1,888 hp from an electric drivetrain that can help propel the C_Two to a respectable 258 mph (415 km/h). With a relaxed throttle, it can return a staggering range of 647 km.
It looks like the electrified future doesn't look as bleak or less exciting as petrolheads are making it out to be.
7. Pininfarina Batista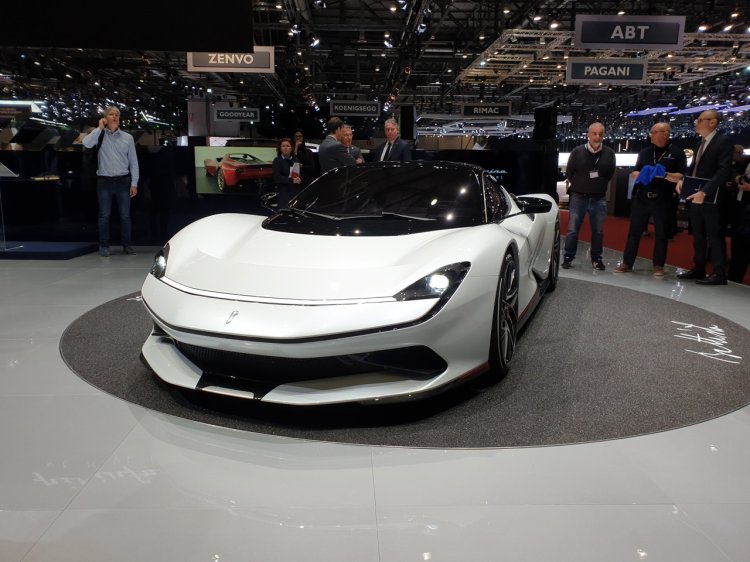 The newest entrant to 1500+ horsepower club is from a design studio that is – fun fact – owned by our very own Mahindra and Mahindra Group. The Pininfarina Batista is first full-fledged production produced by the Italian design studio. And how awesome it is that the company's first production car is a 1,888 hp two-door electric hypercar.
Also Read: 10 Cars with discount offers of more than INR 1 lakh
"Wait, isn't that the same as the Rimac C_Two? Coincidence?". It's not because the company reached out to Rimac to supply its powerplant, which is a derivative of the C_Two's T-shaped battery pack and all-wheel electric motor system.