Porsche had already made it clear that it plans to showcase the 'Shooting Brake' version of the Panamera  at the 2012 Paris Motor Show. However, the Stuttgart based automaker has presented it in its concept avatar.
Called the Panamera Sport Turismo, the concept signals Porsche's intentions to produce a wagon version of Panamera. The concept also gives us a glimpse of the future Porsches because it is powered by a next-generation plug-in hybrid drive system from Porsche performance.
The Panamera Sport Turismo is 4950mm long, 1990mm wide and just 1401mm tall. This means that the concept is 20mm shorter, 59mm wider and 17mm lower than the standard Panamera.
Most of the basic shape is borrowed from the Panamera but the Sport Turismo features a longer, flatter roofline with a larger, conventional wagon-style tailgate.
The Sport Turismo's interior is very futuristic with a large digital display screen in the instrument cluster replacing the conventional physical binnacles.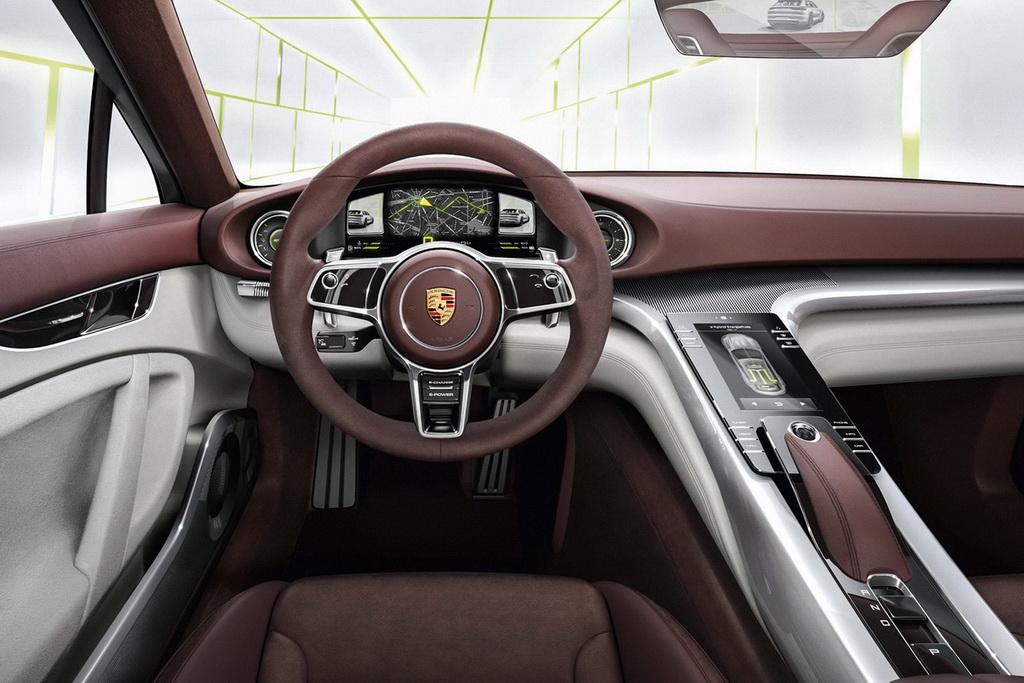 The Panamera Sport Turismo is powered by a combination of a petrol and electric motor. Performance duties are handled by an Audi-sourced 3.0-litre supercharged V6 petrol engine generating 328bhp. An electric motor generating 95 hp assists the petrol motor making  Panamera Sport Turismo an 'e-hybrid'.
http://www.youtube.com/watch?feature=player_embedded&v=yVw0_hNLs9g
With a combined output of 416 hp, 0-100 km/h in done in less than six seconds. It can also be driven in pure electric mode up to 130 km/h, with a range of over 30 km. Energy for the electric motor is provided by a 9.4kWh lithium-ion battery sited within the floor of the boot.
Panamera Sport Turismo is tipped to go into production in 2016.
[Source: autocar.co.uk]