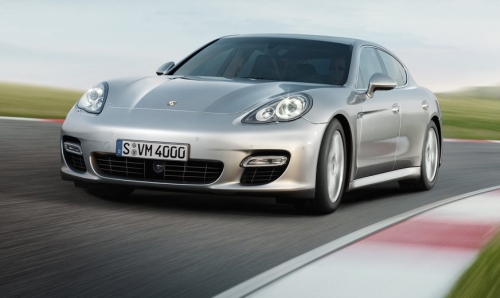 Porsche announced earlier this year that the Panamera would be in India in 2009, but won't be cheap. The cheapest Panamera would cost only 1.4 crore rupees, a reason for 13 customers to book their cars already!
Ranging from a whopping Rs 1.4 crore to a err..whopping two crore, the 4-door "family man's" supercar would be launched by October 3. However, 13 Panameras have already been booked in India.
Rod Wallace, managing director of Precision Cars India, official importer of the Porsche range of cars -
"In 2007, we sold around 168 units while in 2008 it was 150..however with the Panamera we are hoping to reach 225 over the next 12 month period"
The company entered India three years back. Since then, 650 Porsches have been delivered to customers, 65% of them are Cayennes, and 60% of the customers bought them in Mumbai.
The company will setup three new showroom in the country. Hyderabad and Cochin dealerships will be set up on 14,000 square feet, while the Chennai one would be on 11,000 sq ft.
Porsche Panamera Exterior Image Gallery
Porsche Panamera Interior Image Gallery