Porsche is all set to enter luxury executive sedan market with their baby Panamera fondly referred in the community as Pajun.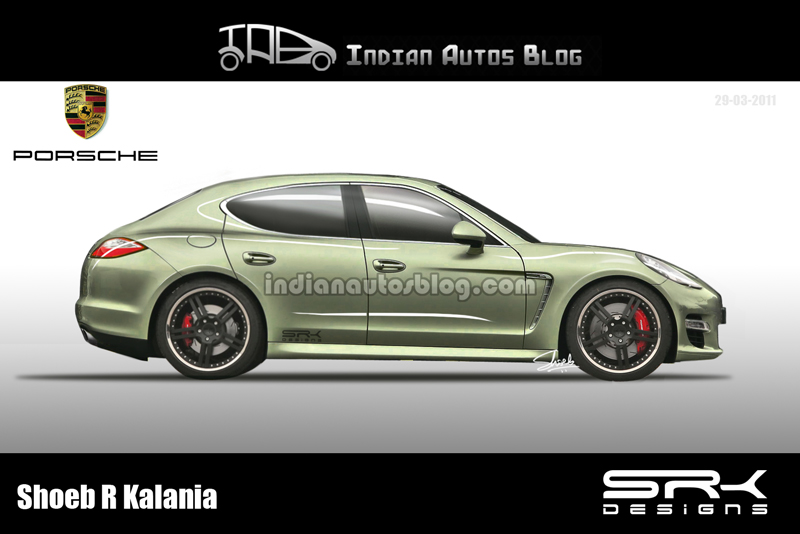 The plans of baby Panamera have been churning the rumor mill since early May of 2012. AutoCar reports that the production of the Pajun has been green lit by the management.
The idea is to rival the Mercedes E Class, BMW 5 Series and Audi A6 which is expected to be a segment which will churn out 9,70,000 units every year till 2017. Analysts predict that the same segment will show growth spike taking the total figure to about 1.3 million units by the end of 2019. Currently, most of the sales are dominated by the Germans with a few heading to Jaguar's XF.
Porsche, one of the most profitable supercar maker in the world, is hunting for new avenues to enhance the bottom line. The Stuttgart based automaker plans to sell 200,000 units annually by 2018 and this midsize executive segment is too lucrative to give it a miss.
Porsche is not the only manufacturer who has smelled the coffee. Maserati is also preparing its own rival for this segment which is expected to be called the Ghibli.
Coming back to the Pajun, both Audi and Porsche are collectively working on this project. The Pajun is expected to ride on the MSB-F – front-engined, rear/all-wheel drive platform. This platform will also underpin the next gen Panamera and nearly all new Bentleys. The Pajun will be a five-door fastback, like its bigger brother Panamera.
Since the Pajun is a smaller model, Porsche may leave out the V8 engine and use only V6. The Pajun will be offered in both petrol and diesel range -
A 3.0-litre V6 diesel with 310bhp
A 3.0-litre V6 turbocharged with 318 bhp
A 3.0-litre V6 bi-turbo with 414bhp.
The same petrol engine will be mated a plug-in hybrid system that will deliver an extra 100bhp.
A seven-speed manual gearbox or a dual-clutch PDK system will send power to the front or all four wheels.
The Pajun is said to be scheduled for production in 2017 and would have a price range of between €65,000 (approx 45 lakhs) and €100,000 (69 lakhs).
[Source: Autocar.co.uk]