Porsche have released this new video of the Macan at the Weissach test circuit in Germany. The video shows a camouflaged prototype perform a hot lap across the circuit, and in the process, we're able to get a good glimpse of the Macan's interiors.
[Head to YouTube if you're unable to view the video above.]
While the Recaro bucket seats and the roll cage are not part of the cabin, the Macan sports the traditional, Porsche-ish high central transmission tunnel with the PDK gearstick and an array of buttons surrounding it.
The Macan will be revealed at the LA Auto Show on November 20th. Porsche will introduce three variants to begin with.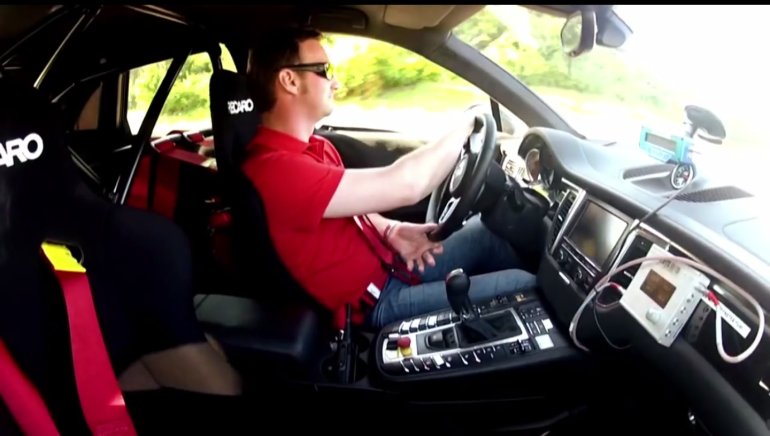 The base Macan S gets a 3.0-liter V6 producing 340 hp and 460 Nm of torque. 0-100 km/h takes 5.5 seconds while the top-speed is rated at 254 km/h. The more powerful Macan Turbo is powered by a 3.6-liter turbocharged V6 producing 400 hp and 550 Nm of torque. Its quicker to 100 km/h taking only 4.8 seconds, while the top-speed is higher at 269 km/h.
Check out our exhaustive coverage of the Porsche Macan
A diesel engined Macan will also be available, powered by a 3.0-liter V6 diesel (seen in many Audis). The specs for this engine are 258 hp, 580 Nm of torque, a 0-100 km/h time of 6.2 seconds and a top whack of 226 km/h.