In this spyshot captured by an AutoSpies.com reader, the production version of the Porsche Macan is imaginable. Clean the edges of the car and shrink the taillights a little, and you'll arrive at the showroom model.
From earlier spy pics, we can infer that the front end of the Macan is inspired by the Cayenne, but the rear features thinner taillamps. The car that debuts at the LA Auto Show in November would wear a Macan badging on the bootlid. An expanded Porsche factory in Leipzig, Germany would make the car starting next year.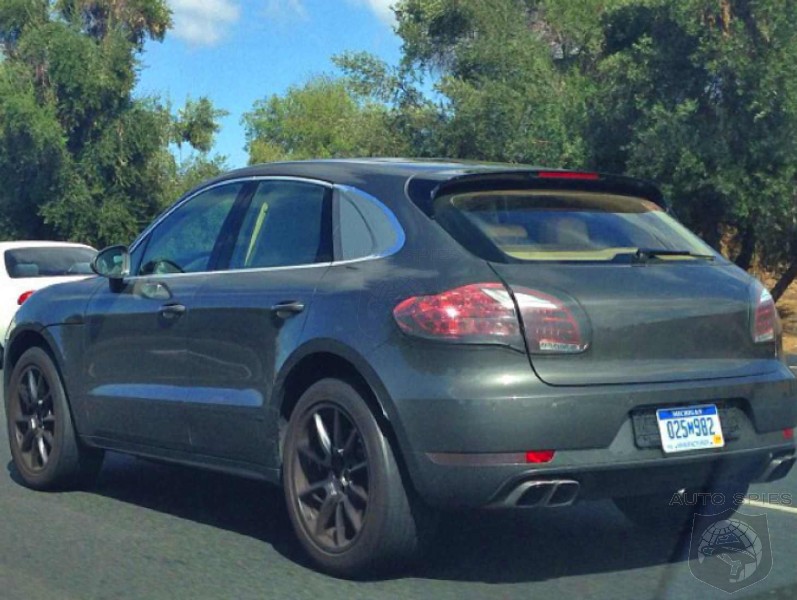 Chassis parts of the Macan would be shared with the Audi Q5, but the suspension, engines and the cabin (conceivably cluttered with buttons) would be redesigned. Porsche could save close to 130kg over the Q5 as many other components would come from the lighter MQB Platform.
The Macan would be a four-wheel drive SUV powered by a range of six-cylinder petrol and diesel engines. Turbocharged four-cylinder engines are likely, but at a later stage in the vehicle's life cycle. A sportier 'S' edition and a Hybrid, following the trend set by the Cayenne, would also come, but then again won't be available at the time of the launch.
The Macan would be considerably cheaper than the Cayenne. In Europe, the car would be retailed at about 35 lakh rupees, giving stiff competition to the upcoming BMW X4 and the Range Rover Evqoue.