These patent images may seem like an ordinary Porsche Macan, but take a closer look at those exhaust pipes.
Where even the base 'S' model sports quad exhaust pipes, the Macan in this patent features only two. As a result, this could be the Macan base variant, which comes with a four-cylinder engine, and will commence European sales in 2015.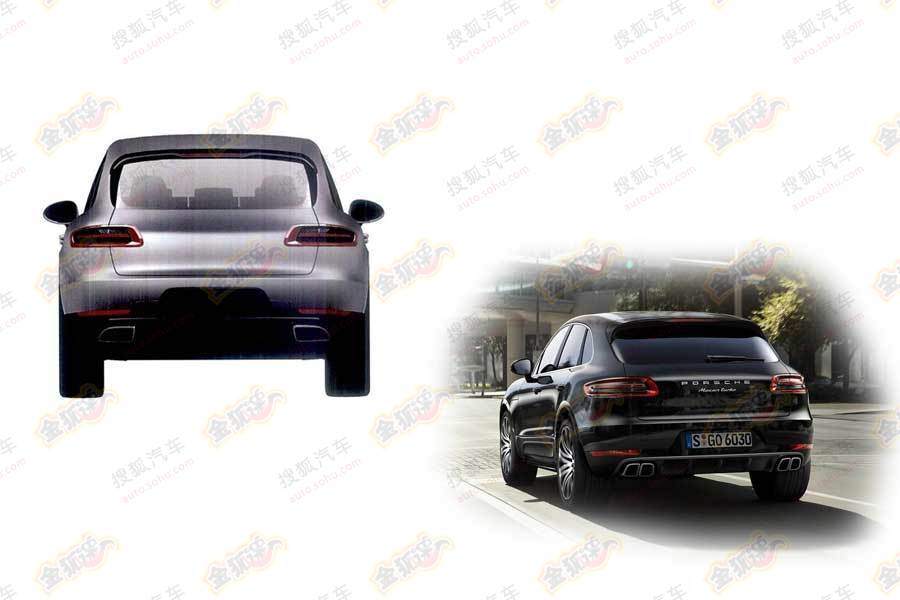 The Stuttgart-based carmaker is believed to be working on an all-new 2.0-liter turbocharged flat-four engine, which will sound like a 'proper Porsche'. With this engine, Porsche will be able to access a new set of customers as it would be the base variant. Producing fewer than 300 bhp and 204 g of CO2 per km, this variant could fall into a lower tax bracket as well (in Europe).
Porsche will also make use of a VW-sourced 2.0-liter turbocharged diesel engine in another variant of the Macan which will slot below the Macan S Diesel.
The sub-Cayenne SUV is set to hit the Chinese market in April next year, predictably at the Beijing Auto Show. The company made it pretty clear that the Macan will not be made in China in the immediate future, and that they will export the car from the Leipzig plant.
Auto Sohu expects the Chinese prices to start at 700,000 yuan (INR 71.69 lakhs).
Porsche Macan Image Gallery