Debuted at the 2015 Geneva Motor Show.
PT. Eurokars Artha Utama, authorized agents of Porsche in Indonesia, has launched the Porsche Cayman GT4 and Porsche 911 GT3 RS at the 2015 Gaikindo Indonesia International Auto Show today. The two hardcore variants had made their global debut at the 2015 Geneva Motor Show.
Porsche Cayman GT4
The range-topping, track-focused variant of the Porsche Cayman series features an aero-focused body kit that includes lower bumpers, large air intakes with mesh grille inserts, a front splitter, and a 911 GT3-inspired air duct in the bumper.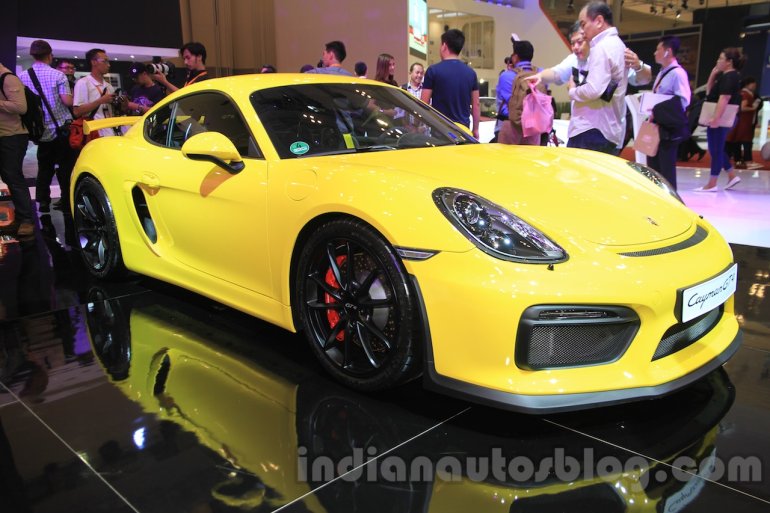 Coming to the back, it comes with a fixed rear wing supplemented by a larger rear spoiler, and a central dual exhaust tips.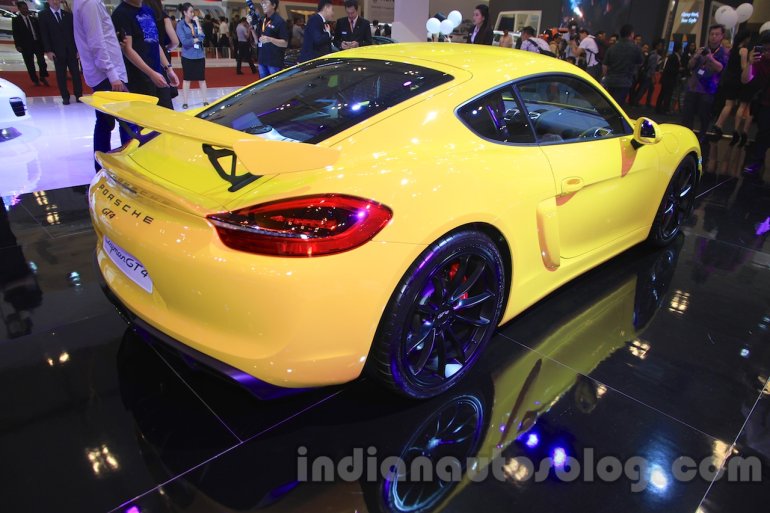 The mid-engined track eater is powered by a 3.8-liter flat-six engine sourced from the 911 Carrera S, which produces 385 hp. For Porsche purists, it is available only with a six-speed manual transmission that sends torque to the rear wheels. It is capable of accelerating from 0-100 km/h in 4.4 seconds, before hitting a top speed of 295 km/h. The Porsche Cayman GT4 has also lapped the Nürburgring Nordschleife in a commendable time of 7 minutes and 40 seconds.
Porsche 911 GT3 RS
Like the Cayman GT4, the Porsche 911 GT3 RS is also at home on a track, rather than in a crowded city. The front and rear track of the GT3 RS is wider than the less powerful 911 GT3, providing higher roll stability. Porsche claims that the 911 GT3 RS come with widest tires ever fitted in the entire Porsche 911 history as standard.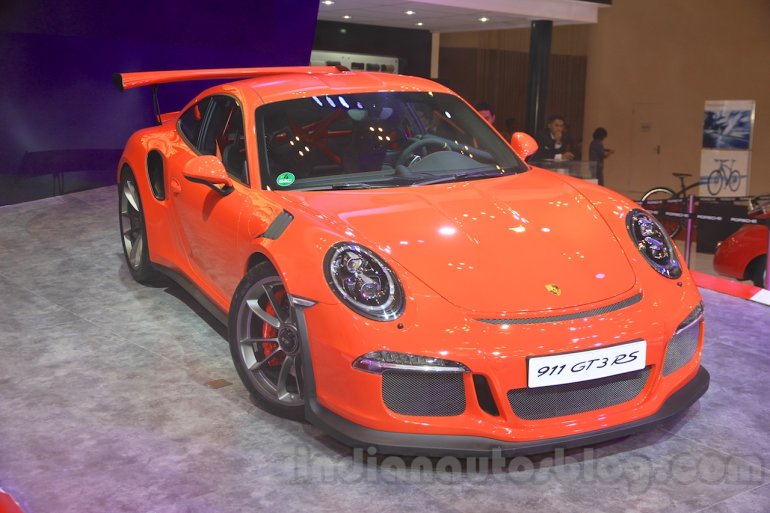 The interior is nearly identical to the 911 GT3, save for the carbon-fiber bucket seats inspired by the Porsche 918 Spyder and an optional roll cage (as part of the Club Sport Package).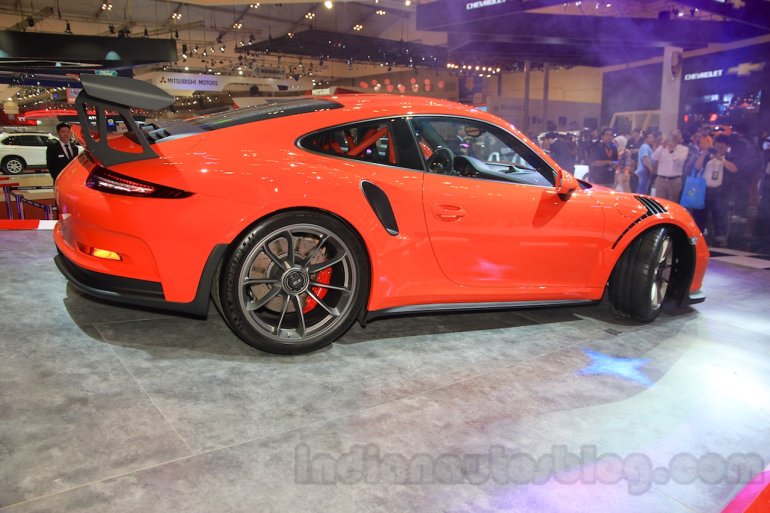 The Porsche 911 GT3 RS packs a 4.0-litre flat-six naturally aspirated engine that develops 500 hp and 460 Nm of torque. Power is sent to the rear wheels via a 7-speed PDK dual clutch automatic transmission. It is capable of sprinting from 0-100 km/h in 3.3 seconds and 0-200 km/h in 10.9 seconds, before hitting a top speed of 310 km/h.