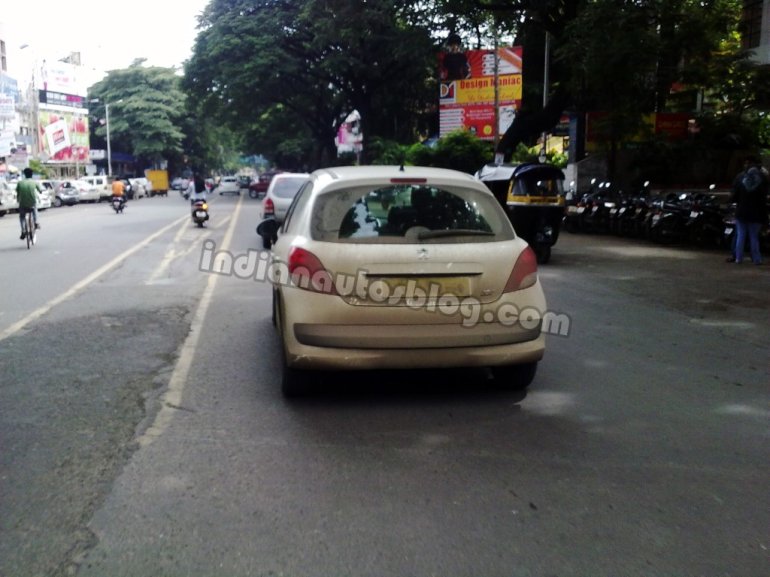 Peugeot Citroen has identified Gujarat as a conducive atmosphere for their India chapter. The vehicle that will introduce Peugeot in India or re-introduce Peugeot in India is the 508 sedan. Since production facilities are work in progress, the initial pool of products like the 508 will be fully imported.
Once the plant is up and running affordable hatchbacks and sedans will be manufactured. The story is very similar to Nissan or Volkswagen who started their journey in India with CBUs and filtered down to lower segments.
Seen testing here is the Peugeot 207 in Pune by our reader Chaitanya in Pune. Peugeot could be testing the 207's performance in Indian conditions and learn about their car's compatibility levels on Indian pot holes, dust and heat. There is no confirmation on the 207's introduction in India.
Peugeot is not good at keeping secrets inferred through the unmasked cars running around India. The 207 is sold with 1.4-liter petrol engine overseas with the most powerful 1.6 churning out 175hp. The India spec 207 needs to have sub-1.5 liter diesel to make inroads.