The Kawasaki H2 and H2R are the only supercharged motorcycles in series production.
With supercharging being the next trend in motorcycles, Honda, which is one of the largest motorcycle makers in the world, does not want to be left behind. New engine patent sketches have been posted by MoreBikes of the supercharged mill Honda is said to have under development.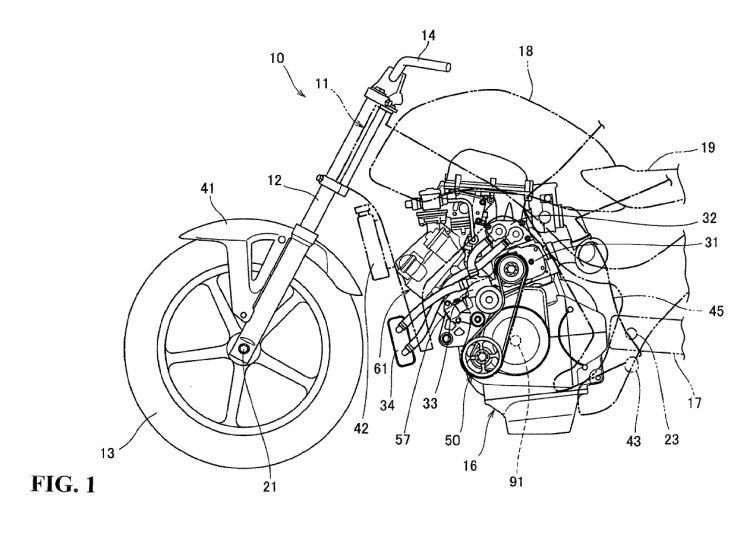 The supercharger is present on the left side of the motorcycle and can be used in a variety of displacement options, and expecting a supercharged middleweight as well as a litre class is possible. A hyper motorcycle in the league of the Kawasaki H2R is also plausible.
With Suzuki having the Recursion concept, Yamaha is the only member of the Big Four Japanese brands whose plans regarding forced induction are yet to be revealed. A supercharged production motorcycle from Honda may still be some time away, but the company may offer some hints at the Tokyo Motor Show this year.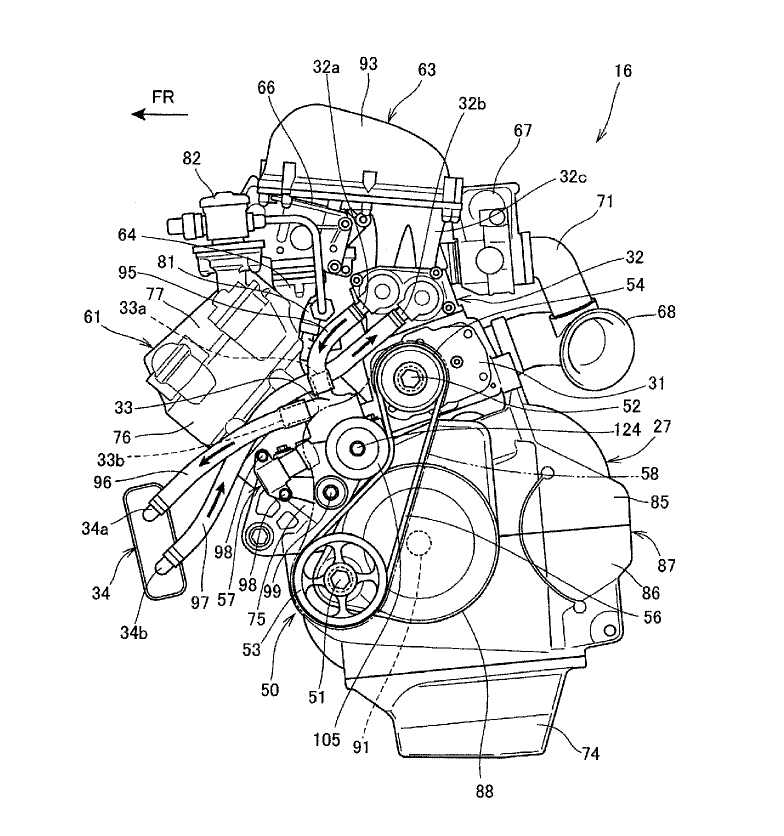 With engine displacements starting from as little as 600 cc, Honda's range of supercharged bikes can be a path which other manufacturers might follow in the future.
[Source: MoreBikes]