Gets 200 kg lighter.
Opel showcased the eleventh generation of the Opel Astra at the 2016 Geneva Motor Show along with the Touring Car Racing concept, the Opel Astra TCR.
Opel Astra
The Astra benefits from the new lightweight construction, latest-generation engines, latest in connectivity with smartphone integration with more personal connectivity and service assistant Opel OnStar.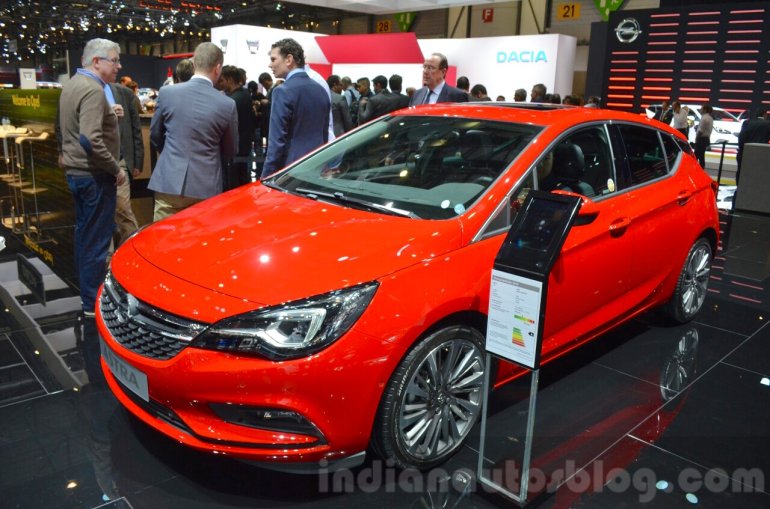 Based on Opel's new design philosophy, the Astra, which was unveiled last year and went on sale recently, gets a brand new exterior which looks more dynamic and leaner than before. Upon launch, the customer gets an option of either five-door hatchback or Sports Tourer. The hatch now sits 50 mm shorter (4.37m), 5 mm narrower (1.81m) and 25 mm lower (1.48m) to its predecessor but, taking cues from the Monza Concept, the interiors are more spacious with the rear passengers now enjoying 35 mm more legroom.
The sleek headlights now get IntelliLux LED matrix light technology that constantly adapts the length and distribution of the light beam according to the traffic situation. Apart from the LED, the Astra gets a host of safety features like Traffic sign Assist, Lane Keep Assist, Forward Collision Alert, Integrated Brake Assist, Autonomous Emergency Braking, Side Blind Spot Alert and Advanced Park Assist.
The engines on offer range from 1.0-liter to 1.6-liter in both gasoline and diesel with power output ranging from 90 hp to 200 hp. The entry level Astra with an all-aluminum 1.4-liter gasoline engine will be available for a price of 17,260 euros (all following prices RRP including VAT in Germany). The 105 hp three-cylinder 1.0 ECOTEC Direct Injection Turbo is available for 700 euros extra. The new Astra enjoys best-in-class service intervals of 30,000 km.
Opel Astra TCR
The 2.0-liter turbocharged engine churns out 330 hp.
Sharing the stage was the Astra TCR which, essentially is a racing version of the Astra that is being delivered to select customer teams. The racecar can be used in both short as well as long distance racing.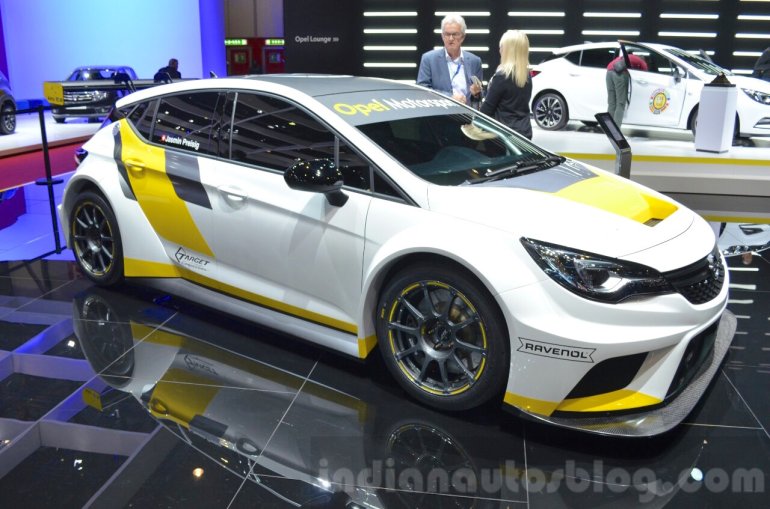 Under the hood is a turbocharged 2.0-liter engine with an output of 330 hp and 420 Nm and is mated to a six-speed racing transmission with paddle shifts placed behind the steering wheel. The Astra TCR has a kerb weight of just 1200 kg and sports 378 mm brake discs and 6-piston brake calipers at the front along with 265 mm brake discs and 2-piston brake calipers at the back. The brake balance can be modulated by the driver from the cabin itself.
Deliveries of the same started recently with the race-ready car priced at €95,000 (plus VAT).