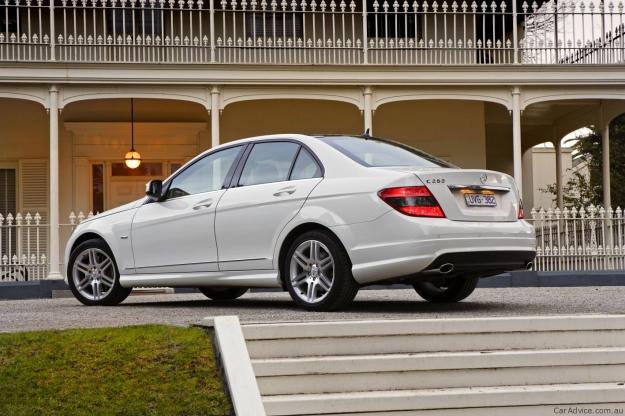 The Mercedes Benz C Class has successfully touched the 1 Million sales mark ever since it went on sale in its current avatar back in 2007. Over 840,000 sedan variants & 160,000 wagon variants of the car have left showrooms across the world in the last three years.
Mercedes Benz introduced a stripped down variant of the car for fleet customers in India a couple of months back. Hopefully this variant will be made available for the general customer in order to further enhance the appeal of the C Class. The C-Class was introduced with Mercedes' CGI technology recently which offers better fuel economy and lessens environmental impact.
The C Class is the company's best selling model ever since it was introduced in 1982 & nearly 8 million of these have been sold.
Executive vice president sales and marketing for Mercedes-Benz Cars, Dr. Joachim Schmidt -
We are therefore especially pleased that the vehicle is so popular with our customers. In June the sedan was the best-selling vehicle in its comparative class worldwide. Despite last year's weak market environment, sales of the sedan are currently four percent higher than those of the predecessor model during the same period since its market launch. The estate has also met with an outstanding response, with deliveries increasing by 20 percent in June.
The sedan variants' best market was USA followed by Germany & China. In India too the C Class has been a success for the company with the car constantly outselling the BMW 3 Series & the Audi A4.
Source - Car Advice