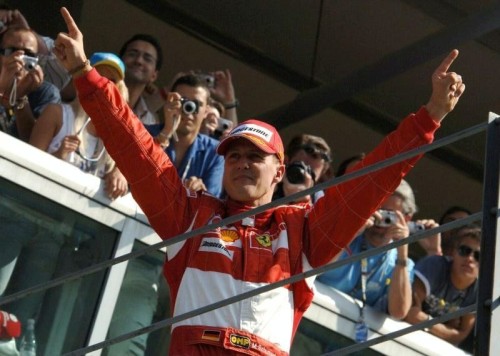 Michael Schumacher is back! No, this is not a joke.
Ferrari driver Felipe Massa was seriously injured in an accident during the Hungarian GP qualifying last weekend, which needed immediate surgery, and the Brazilian was deemed unfit for competing in the forthcoming races.
Thirteen drivers were in contention for Massa's seat, and news about Schumacher's return was speeding up all the time.
Yesterday, Schumacher announced he was looking forward to the challenges that await him in the driver's seat of teammate Massa's Ferrari putting an end to all speculation about the stand-in driver.
Schumacher said his F1 chapter was closed long ago, and this return was an opportunity to show his loyalty to Ferrari.
Welcome back Schumi! We wish you all the very best!