Ferrari's latest limited edition Monza SP1 and Monza SP2 were in attendance at the 2018 Paris Auto Show. Limited to 499 units (Monza SP1 and Monza SP2 combined), Ferrari says it will split the numbers based on customer demand.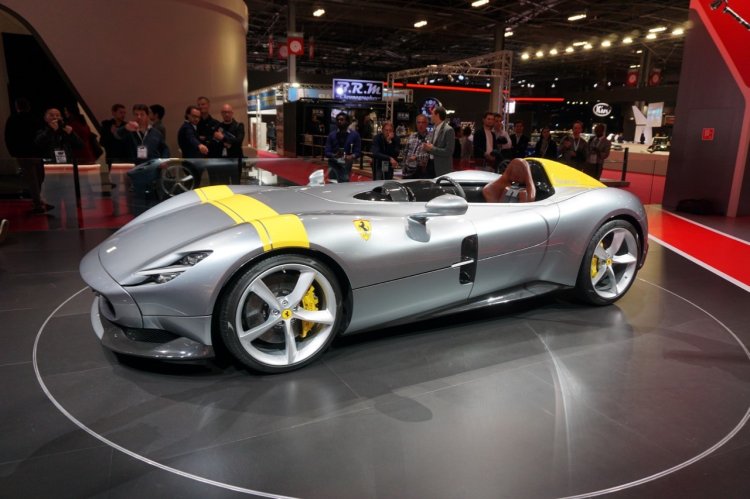 Where the Monza SP1 seats only the driver, the Monza SP2 is capable of taking a passenger. On the specification front though, both are identical. The Monza SP1 (and SP2) is powered by a 6,496 cc V12 engine borrowed from the Ferrari 812 Superfast. This unit holds the title of the world's most powerful naturally aspirated production engine thanks to its 800 PS and 718 Nm outputs.
On the Monza twins, this engine benefits from "optimised fluid dynamics in the intake ducts to deliver even higher performance", says Ferrari, adding that a 350 bar direct injection system paired with variable geometry intake has also been included. On the performance front, the Monza SP1 claims to do 0-100 km/h in 2.9 seconds, 0-200 km/h in 7.9 seconds and a top speed slightly higher than 300 km/h. The acceleration times are identical to the 812 Superfast.
On the Monza SP1 and SP2, Ferrari designers have opted for compact doors which open upwards, all carbon fibre one-piece bonnet wing assembly which is hinged at the front, and 21-inch five-spoke wheels with 275/30 at the front and 315/30 tyres at the rear.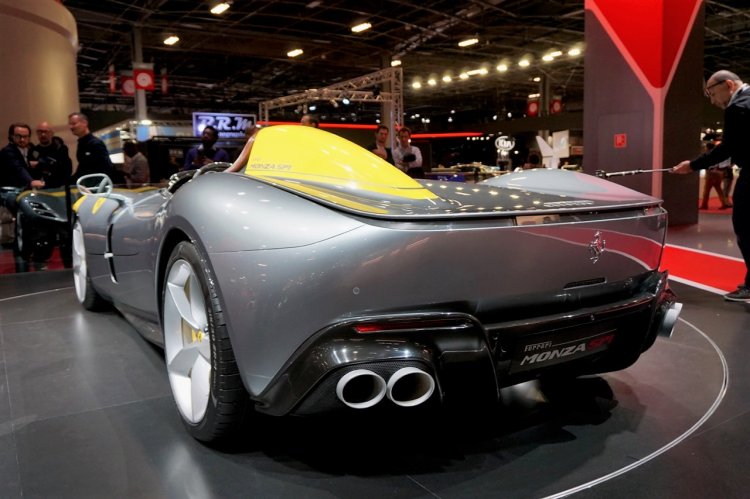 Also read: Ferrari GTC4Lusso launched in India - In 20 Live Images
Like all 'collector edition' cars, Ferrari will not allow anyone with the 1.6 million EUR (INR 13.1 crores) to buy the Monza SP1 or SP2. It will choose the customers, and even then, will not allow a buyer to purchase both (SP1 and SP2) variants.