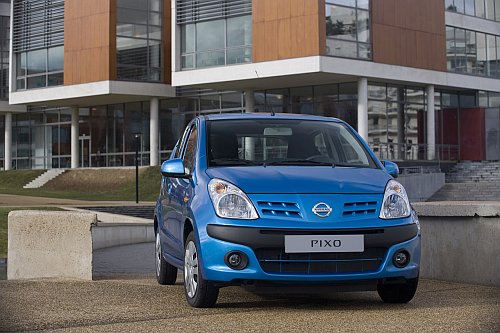 Nissan has indicated that it will be sourcing 35,000 more Pixo (rebadged, slightly different A-Star) cars from Maruti Suzuki for sale in European markets. The initial agreement between Nissan and Maruti Suzuki was for the supply of 50,000 Pixos to Nissan by Maruti Suzuki. But, due to an increased demand after scrappage schemes being offered to dispose off old cars and get new ones, Nissan is facing a shortage of Pixos for sale.
The recent alliance between VW and Suzuki could affect Nissan's procurement of the Pixo from Maruti Suzuki. Nissan will need a similarly sized car to replace the Pixo, perhaps from another manufacturer.
It could source the Twingo from partner Renault, re-badge it and sell it as the new Pixo, given that the current Nissan Pixo and Renault Twingo share almost the same dimensions.
Also, the Twingo has a possibility of hitting Indian shores as well, given Renault's plans to launch small hatchbacks here.
Source - Wall Street Journal