Nissan India has just released an official sketch showing the rear of the Nissan Terrano. This is it!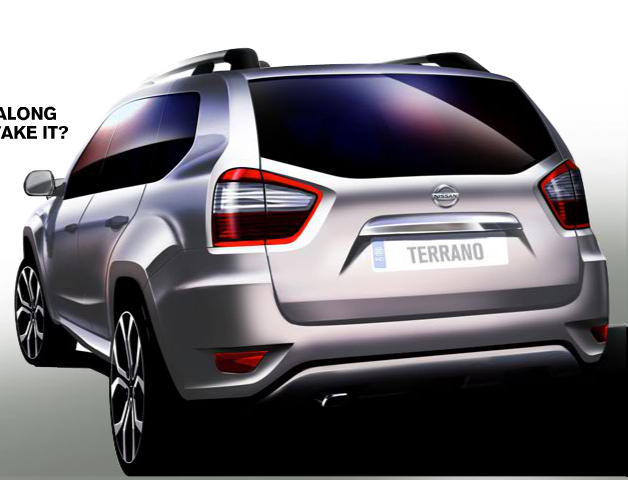 Indian Autos Blog was the first to update you about the Nissan Terrano through official sketches and spy shots of the prototypes. Months before this sketch was released, Shoeb, our design expert rendered the rear of the car based on the leaked CAD drawings of the then unnamed car.
As you can see from this image, the Terrano will sport some sheet metal changes that makes it look completely different than the Renault Duster, on which it is based on.
The rear of the Terrano sports a split taillight layout with part of the lights on the bootlid. It would be interesting to see whether both sets of lights are functional or whether one set is purely for ornamental purposes.

You might be wondering now as to the rear wash/wipe, which this sketch is devoid of. But if you take a closer look, even the front windshield does not show the wipers, lending us to believe that it has not been represented in these images. Nissan would definitely provide a rear wiper on the Terrano considering that they want more money for it.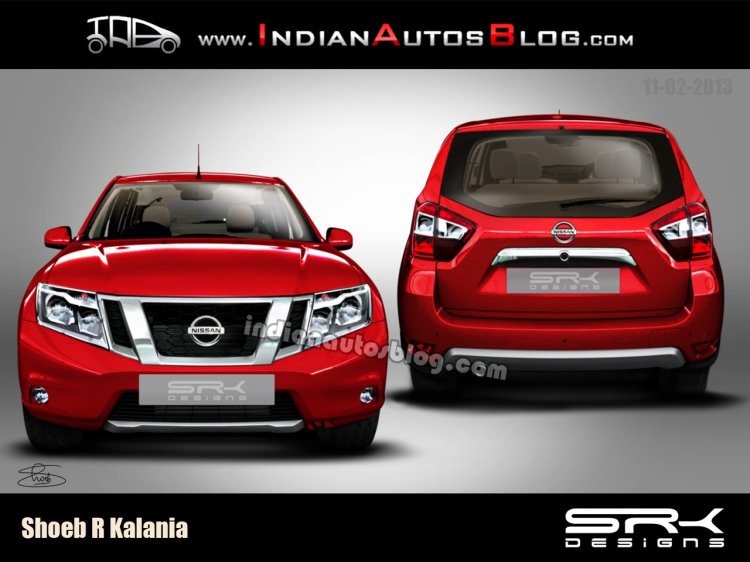 Get updated on the Nissan Terrano
That's right, the Terrano would be priced over the Duster given that some amount of royalty has to be paid by Nissan to the parent company for using their platform. We've seen this happen on the Renault Pulse, Scala as well. Expect to cough up about INR 50,000 more for the Terrano than the similarly specced Duster.
We expect the Terrano to be launched sometime in September.