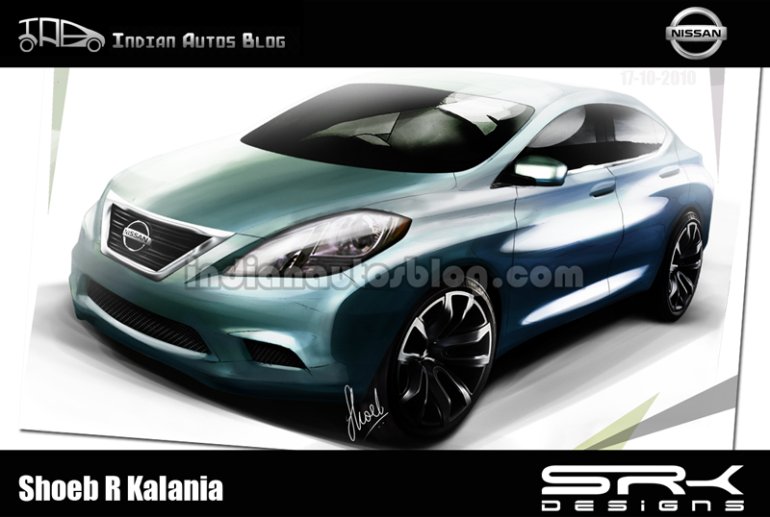 Nissan earlier this month released the teaser sketches of its V-Platform Sedan (code name L02B). So we planned to touch it up a little and take it to a more production ready state. Although the authenticity of the final outcome is unknown, by the looks of things, the sedan looks completely different from the hatch.
Nissan insists that the new sedan only shares the V-Platform and nothing else with the hatch. The pic shows that the car has a very aggressive front end with a bit of 370z like touch to the headlamps. As we wrote earlier, this one's looking like a mini Teana.
If all goes well, we could see a potent competitor for the existing Dzire's, Manza's and Accents's from Nissan's stable. Nissan could stretch out the variants (fully-loaded diesel model with automatic transmission?) to enter the Honda City territory.
Bits and pieces hidden away under the skin will come from the Micra that could translate into a competitive price tag. The car will use a 1.5 liter diesel engine (same as the Logan, to be plonked in the Micra too) & a 1.6 liter petrol is also on the cards. Nissan could also offer a CVT transmission on it at a later stage.
Nissan will badge the imported model as Sunny and the name is not likely to be used on the Indian model.