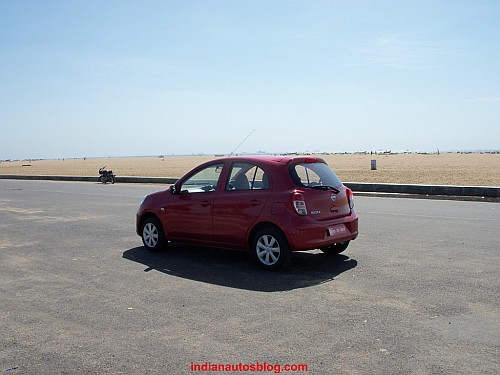 The Nissan Micra has crossed the 1500 bookings mark in merely 6 weeks since bookings opened. The Nissan Micra has a week left for its official launch on July 14 2010.
This is a remarkable feat for a new entrant like Nissan, competing with established players like Maruti Suzuki, Ford and Chevrolet, with only 11 dealerships across the country. Seems like roping in Ranbir Kapoor for endorsing the Nissan Micra has worked for the moment.
The Nissan Micra would be launched only with a petrol engine and the 1.5 liter dCi diesel engine could be offered by the end of this year. We expect Nissan to competitively price the Micra between 3.5 to 5.25 lakh Rupees.
Suresh Rangarajan, Spokesperson, Nissan India -
The Nissan Micra will be launched in New Delhi on July 14. We are finalising the venue modalities and a formal invitation will be sent to the media shortly. And we also confirm that Micra pre-order bookings have crossed 1500 and we are satisfied with this overwhelming response.
Nissan India would be increasing the number of dealerships to 36 by March 2011 and to 100 by 2013. Nissan would be producing 80,000 units of the Micra at its Chennai plant in this fiscal year 2010-11 for both the domestic and export markets.
Indian Autos Blog had tested the Nissan Micra in Chennai thoroughly and we were quite impressed by the cheerful charcter of this small car. The Nissan Micra feels refreshing different from its rivals like the Maruti Swift, Ford Figo and the Chevrolet Beat.
Click here for IAB's review on the Nissan Micra.
Click here for IAB's review on the Nissan Micra's interiors & equipment.
We will soon be posting on how the Micra feels to drive. Stay tuned for that!
Source: Wheelsunplugged