One of our Chennai-based IAB readers spotted the production-ready Nissan Evalia testing, that can hardly wait to head out to the playground. Nissan is currently gearing up to launch this product in India, and has invited the journos (including Indian Autos Blog) to the media drive program this month.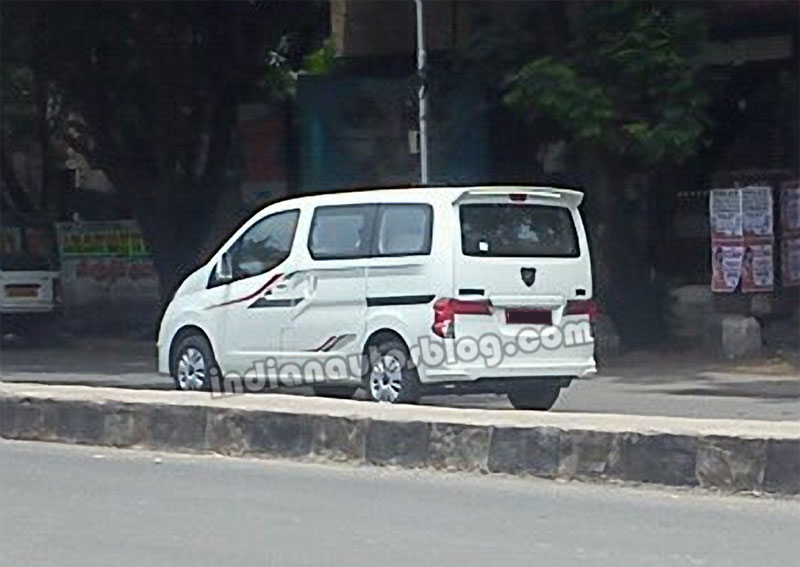 Production will begin at the Renault-Nissan alliance plant in Chennai shortly and Nissan is likely to conduct the market launch in September.
Nissan is using the same 1.5-liter K9K diesel engine alongside a mystery petrol option. We have very little information available on the India-spec variants but we know for sure that Ashok Leyland is developing its version of the Evalia, dubbed Stile, for the commercial segments.
This strategy could see the dual-role NV200 sold to families and tourist operators as different vehicles with undistorted strategies and target markets. If Nissan is able to succeed, the taxicab stigma will not attach itself to the Evalia, which in human comparison, is history-making or a receiving a lifetime achievement award, while the Stile's role is out-and-out in the commercial segments.
See up-close spyshots of the Nissan Evalia
Ashok Leyland can customize the Stile for a variety of applications, like it has done with the Dost.
If Nissan is not able to convince enough personal segment customers, it will undoubtedly have to compete with the Stile. We will get a good understanding of what Nissan plans to do in the long run, as well as understand the level of customization in this product for the Indian market when we interact with the officials next week, so stay with IAB!