Nissan has revealed the BladeGlider concept that previews an upcoming production model from the company, prior to its debut at the 2013 Tokyo Motor Show. The BladeGlider is a triangular shape vehicle that is inspired by a light weight glider and a high performance "swept wing" aircraft.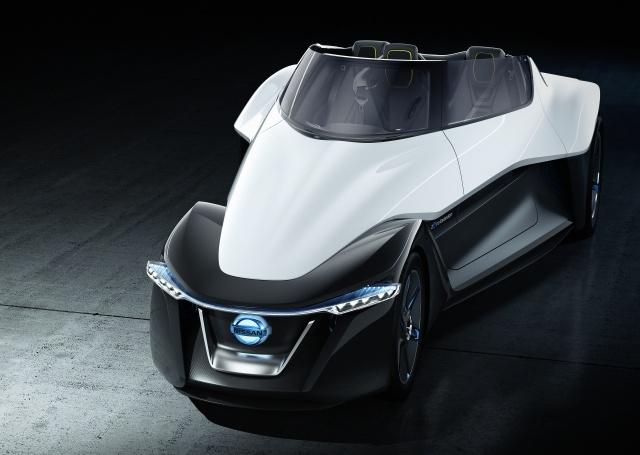 It shares technology with the Nissan Leaf and the Nissan ZEOD RC (Zero Emission On Demand Racing Car). Power comes from in-wheel motors that provide rear-wheel propulsion with independent motor management, while also contributing to freedom of upper body design and space-efficient packaging.
The BladeGlider employs lithium-ion battery technology. Battery modules are mounted low and toward the rear to enhance stability and handling, says Nissan. The front wheels are placed together to reduce drag and enhance maneuverability for high G cornering power.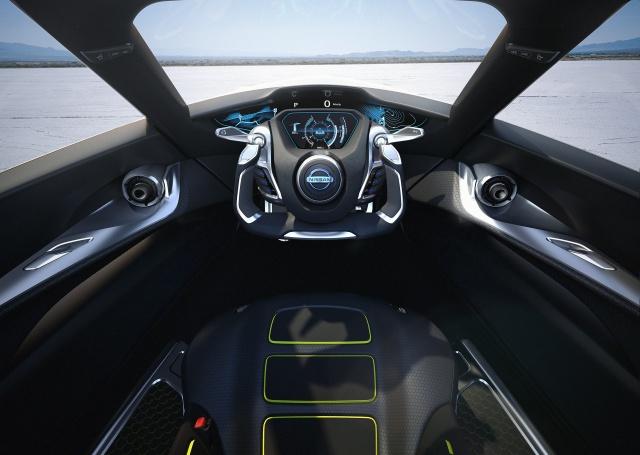 The weight of the BladeGlider is distributed in 30/70 (front/rear) ratio. The highly rigid yet lightweight carbon fiber underbody helps create aerodynamic downforce and hence there is no requirement for drag-inducing wings.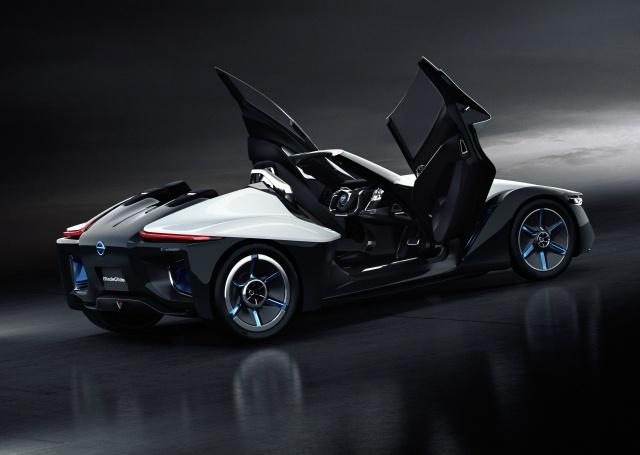 The passenger cell has a three-seat arrangement in a V-shape. The driver's seat automatically slides laterally when the door is opened to enable access to the passenger seats.
Seats feature special yellow fluorescent line covers. Designers have also come up with aircraft-type steering wheel and futuristic instrumentation that can display relief maps and atmospheric conditions.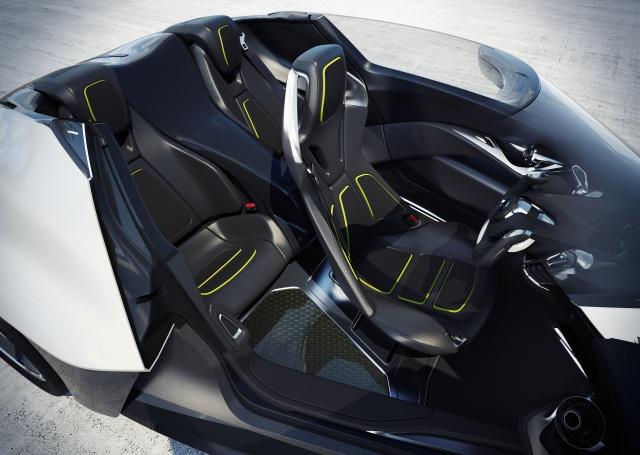 Watch out for more on the Nissan BladeGlider from its Tokyo Motor Show debut.
2014 Nissan BladeGlider Concept - Image Gallery
2014 Nissan BladeGlider Concept - Press Release
[Can't see the press release above? Head over to Scribd]