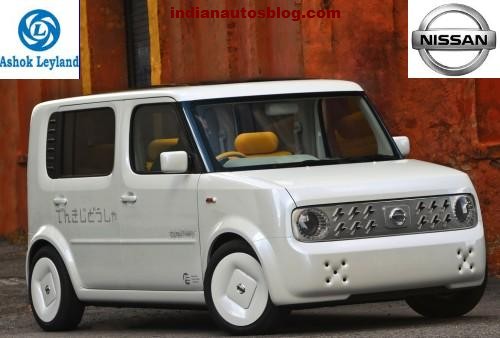 Nissan has secretively begun groundwork for its small car which could be jointly developed with Ashok Leyland in Chennai. Nissan is planning to develop a new small car that would be positioned between the Micra hatchback and the Tata Nano rivaling ULC car that would be developed by Bajaj for Renault-Nissan.

Nissan is reportedly getting feedback from Maruti Alto owners. The company is studying what draws buyers to the Alto which has been India's largest selling car for many years now.
An Alto customer who participated in this exercise -
The Nissan team has been collecting feedback on owners' experience with the Alto, while checking out what additional features they would like in a similar product.
This is a clear sign that Nissan is planning for an assault on the Maruti Alto. GM India was keen on developing an Tata Nano rival but GM withdrew from that and now GM India would be developing an Alto rival along with its Chinese partner SAIC. Hyundai is also developing the H800 to rival the Alto and we even spotted the car being tested in Chennai.

Maruti has been enjoying monopoly in the segment for many years now and with competition from new players like Nissan, GM India and Hyundai, would Maruti be able to hold its fort for long?
The question is would who among Nissan, Hyundai and GM India would be able to pull it off and dethrone the Alto as India's largest selling car.
Source: Businessline