The Volvo XC90 has been around the block since 2002 and it gained wide acceptance in many European markets.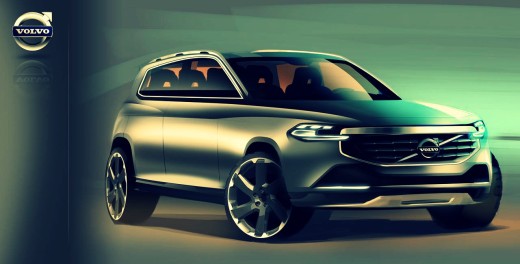 It's design has started showing its age now and it's obvious that Volvo has to step up the proceeding to revitalize the luxury SUV. Volvo is not taking any chances on the long overdue replacement of XC90.
The Swedish auto marque has already revealed teaser images of the anticipated vehicle at the 2011 LA. Auto Show. The mid-size luxury crossover has a futuristic design pattern with tight roofline, short overhangs and a prominent front grill.
The arrival of the new-gen XC90 is expected in the late 2014. It will be based on the new Scalable Product Architecture (SPA) platform which will also underpin the future Volvo vehicles. The new platform incorporates lightweight aluminium material for chassis components, body parts and drivetrain components which will shave weight to a considerable extent. It can also accommodate electric drivetrain.
Autocar.co.uk says that the Swedish automaker is cashing in £7 billion on the SPA platform and the company's new engine family. The engines for new XC90 will be based on Volvo Engine Architecture (VEA) and will have only four cylinders. It is also speculated to employ a hybrid energy recovery system known as KERS in the F1 world.
The flywheel type KERS will store that energy and converts it into power that can be called upon to boost acceleration with additional 80hp. Volvo says that the device can improve the fuel efficiency by 20%.
[Source: Autocar.co.uk]