The first vehicle to ride on the MQB platform and introduced in late-2012, the Skoda Octavia is fast coming up for renewal. The fourth generation Skoda Octavia is currently in the incipient developmental stages as engineering test mules, and Kolesa.ru presents the expected design in new renders.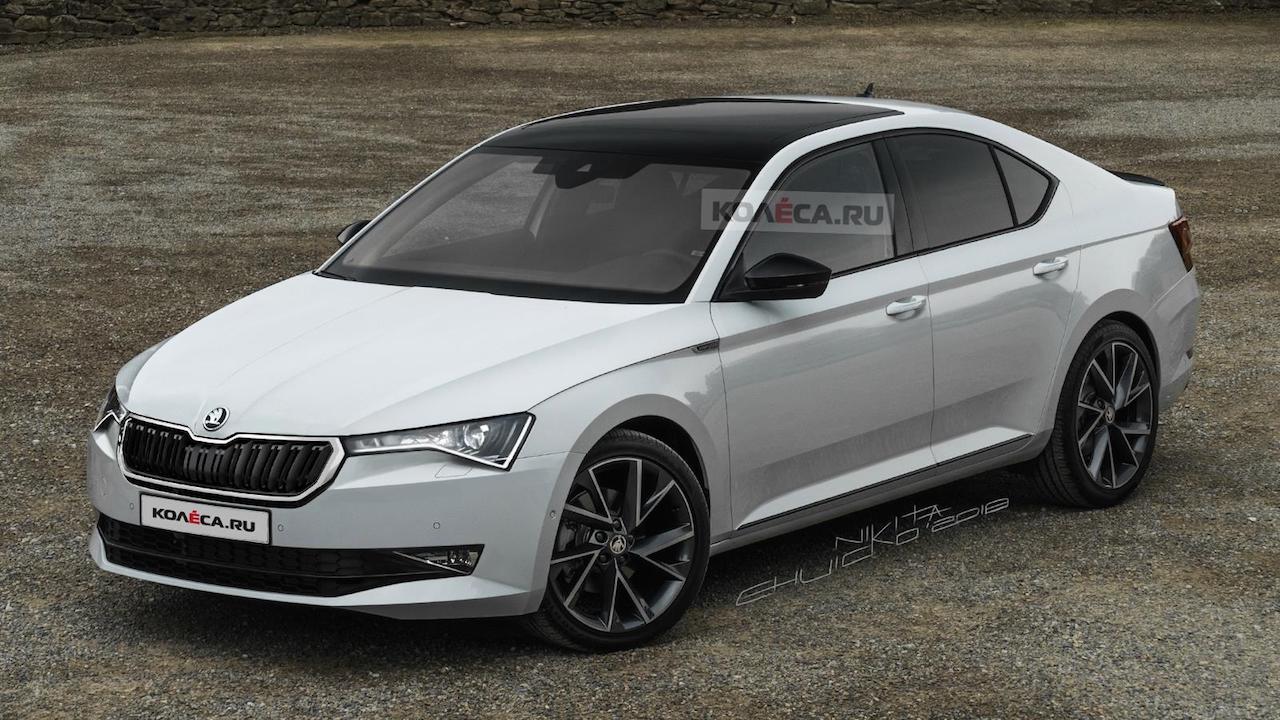 Sporting a sharper design with ideas borrowed from the Skoda VisionC concept, the front-end is trimmer with the signature butterfly grille in a hexagonal shape and with vertical double slats, sleeker headlamps with triangular ends, redesigned bumper and triangular fog lamps that, along with the reverted individual headlights, lend the car a 3D four-eyed look. On the sides, the Russians artists fancy the next-gen Skoda Octavia on the sporty 'Vega' alloy wheels.
At the rear, the rendering has the all-new Skoda Octavia featuring L-shaped tail lamps that give the signature C-shape impression when considered along with the horizontal fog lights in the bumper. Also worth noting are the subtle black decklid spoiler and the chrome garnish in the lower bumper with cut-outs mimicking dual exhaust outlets.
The next-gen Skoda Octavia will ride on the further evolution of the MQB platform. Reports say that it will have a longer wheelbase (current model: 2,686 mm) and rear overhang (current model: 1,094 mm), meaning customers are asking for more cabin and boot space.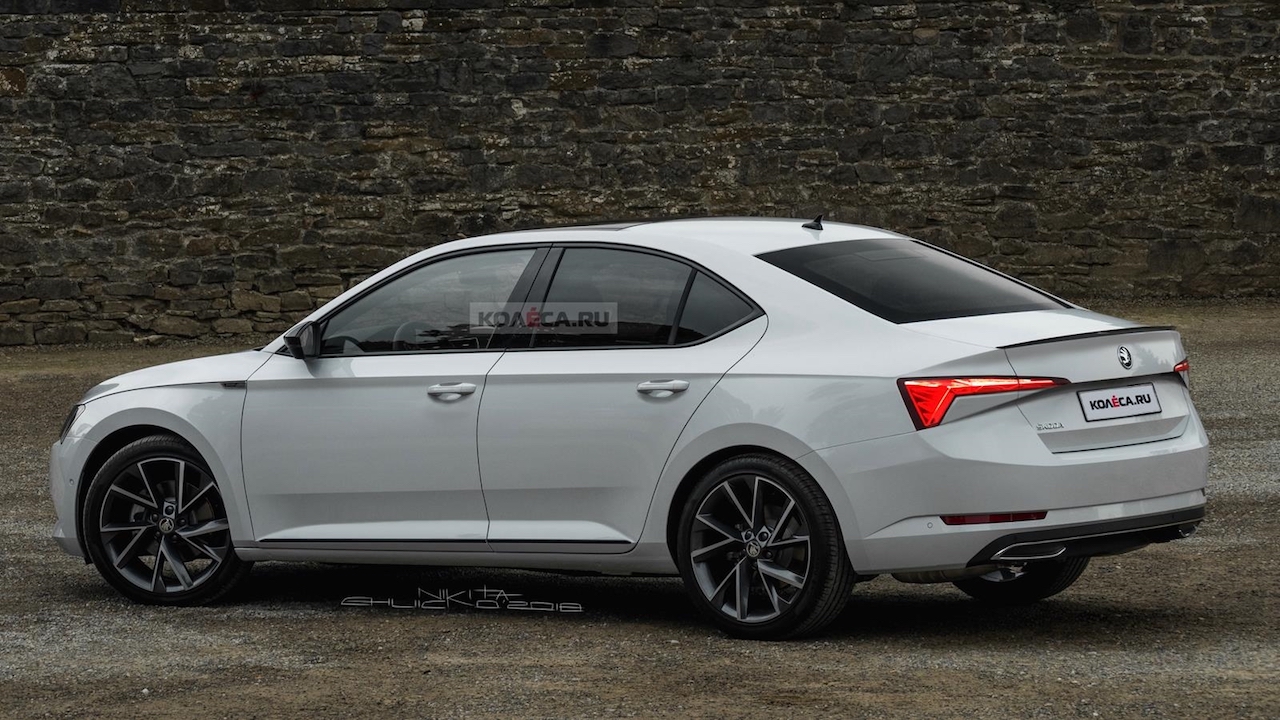 Also Read: Skoda confirms MQB A0 IN platform for India, first model due in 2020
The all-new Skoda Octavia's engine line-up is said to include 95 PS/115 PS 1.0-litre TSI three-cylinder, 150 PS 1.5-litre TSI four-cylinder and 197 PS 2.0-litre TSI four-cylinder petrol units and 95 PS 1.6-litre TDI four-cylinder and 122 PS/163 PS/190 PS 2.0-litre TDI four-cylinder diesel units. For the first time, a plug-in hybrid variant would be inducted, combining the 150 PS 1.5-litre petrol engine with a 75 kW (102 PS) electric motor to deliver a maximum power of 252 PS.
Skoda hasn't announced rollout plans for the next-gen Octavia, but it's far-fetched to expect the Toyota Corolla/Honda Civic challenger in European showrooms before 2020.
[Image Source: Kolesa.ru]