Will be made in Thailand.
The current, second generation Mazda BT-50 is based on the Ford Ranger. Introduced at the 2010 Australian International Motor Show, the pickup truck was given a mid-life facelift last year. Now, with talks about the third generation Mazda BT-50 having started, a report from Paultan says that it will be based on the Isuzu D-Max. A speculative rendering from Theophilus Chin previews the next-gen Mazda BT-50 featuring the company's latest family design.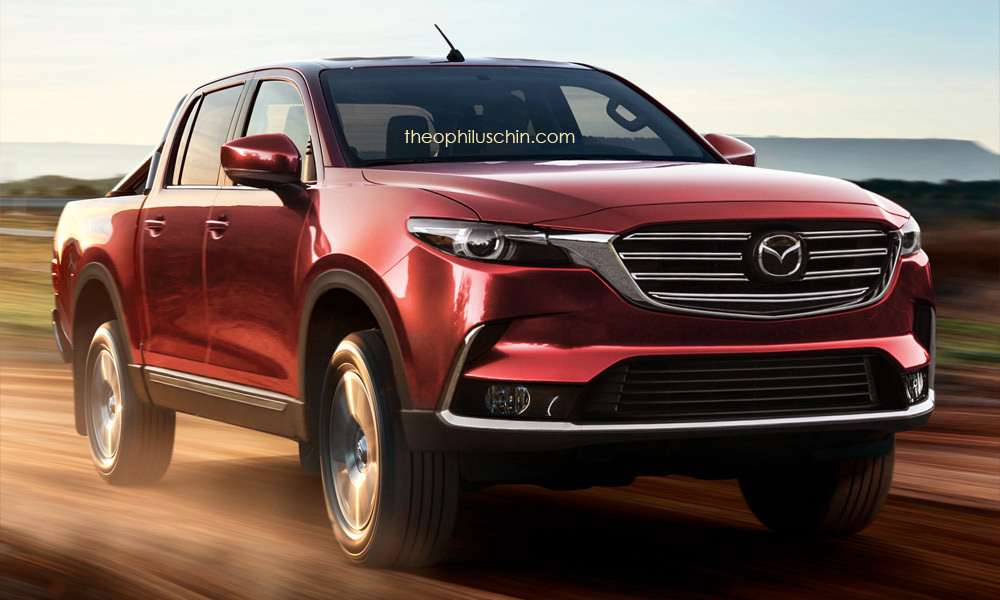 According to the report, the development was brought to light during a performance presentation for the ASEAN region in Japan by Hiroshi Inoue, the company's Executive Officer in charge of New Emerging Market Operation (excepting Latin America). Speaking on the collaborative work that will be be done with the new commercial vehicle partner Isuzu, Mr. Inoue confirmed that the alliance will co-develop a new pick-up truck to replace the BT-50.
Mr. Inoue indicated that Mazda and Isuzu iterations will be a lot more different than just their branding, saying that a strategy similar to what's being used for the Mazda BT-50 and Ford Ranger - having completely different exterior body panels and dashboard - will be used for the new co-developed pickup trucks.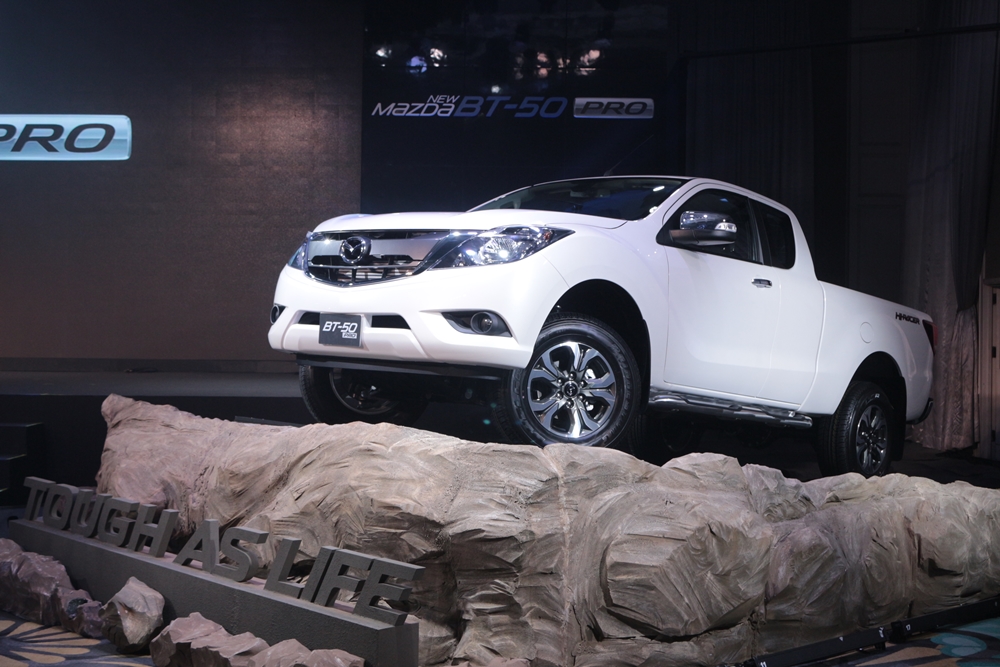 Also See: Mazda CX-4 – Auto China Live
Furthermore, Mr. Inoue also spoke about the production of the co-developed pickup trucks. The Thai production of the Mazda BT-50 will continue, but will be relocated from the AutoAlliance Thailand plant in Rayong to one of the Isuzu's plants where the Isuzu version will also be made. There won't be an SUV version of the Mazda BT-50, Mr. Inoue confirmed reasoning limited market potential for such vehicles.
[Source: Paultan]