Likely to have a 7-seat version.
The current, fourth generation Honda CR-V was introduced in 2011 and given a facelift in 2014. The fifth generation Honda CR-V is said to arrive in 2017 and is currently under development in North America.
As per Japanese website Response.jp, below is the first teaser of the fully redesigned model, indicating an exterior having cues borrowed from the tenth generation Honda Civic. The sketch, published in March, suggests a sharper and more aggressive rear-end. The tail lamps no longer stretch to the roof in a Volvo-like fashion, they're rather similar to the Honda Civic'.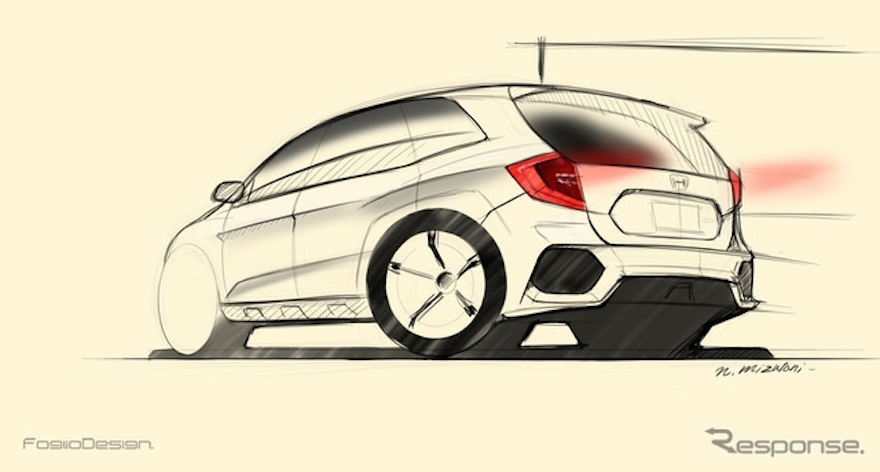 According to Response, the fifth generation Honda CR-V will have a plug-in hybrid electric variant, hosting a 2.0-litre four-cylinder petrol engine combined with an electric motor.
The regular variant will likely be offered with turbocharged and naturally aspirated petrol and diesel engines with displacements between 1.6-litre to 2.4-litre. The next-gen Honda CR-V is officially confirmed to be based on the all-new Honda Civic's platform and feature a turbocharged petrol engine.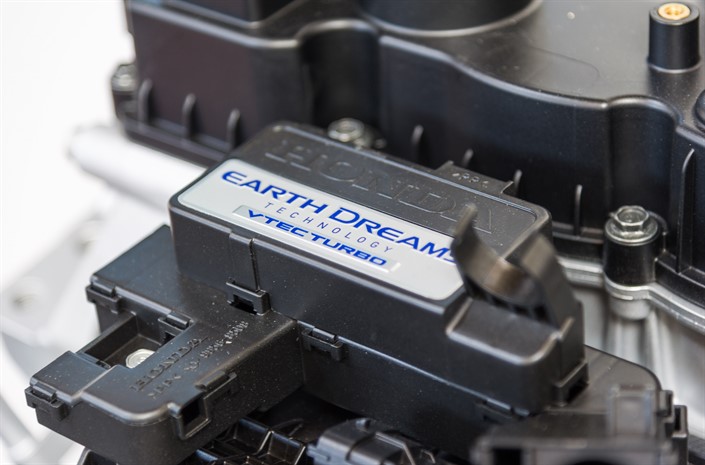 Also See: Honda City Hybrid spotted in Malaysia
In December 2015, an engineering mule wearing the current CR-V's body but with a stretched wheelbase was seen in a spy shot. There's no denying that Honda wouldn't considered a seven-seat version for the next-gen CR-V. Stephen Collins, Director at Honda Australia, recently hinted at a three-row version of the Honda CR-V in the fifth generation, which will also focus on more technology. Honda could follow the strategy of the Nissan X-Trail and the Hyundai Santa Fe, of offering 5- and 7-seat versions.
[Source: Response jp]