 Honda's best kept secret, the all new Honda City is out. The current Honda City has dominated the mid-size market, but the latest model which looks slightly bigger is likely to hit on all manufacturers.
The new City has no resemblance to the current model and it has that European look. Honda's new design is distinctly European with the intent of appealing to large number of audience. The rear lamps have a 3 series touch in it.
Interiors are expected to be superb with a lot of design borrowed from the Civic. As far as the company sources special attention has been given to the rear sear in India, as it has a high number of chauffeur driven vehicles.
Honda engineers have come up with 1.3 and 1.5 litre i-VTEC engines for the new City. The 1.3 litre engine which delivers 100 bhp and the 1.5 litre engine gives out 118 bhp. There are some rumors spreading over that the new city is going to come only with a 1.8 litre engine.
I guess its highly doubtful because the current Honda Civic has 1.8 litre engine only and definitely City is a step below than the civic. So i don't think Honda would consider having a 1.8 litre engine for its new City.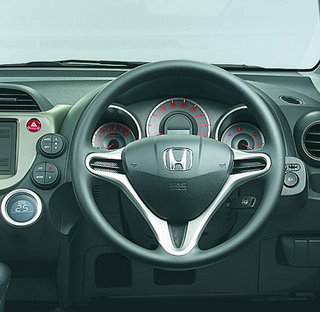 Honda plans to launch the new city in late November this year and is likely to be a global. Even though the official prices are not out we expect it to be in the INR 8 - 10 lakhs bracket. For sure the new City is going to take head on over its immediate rival, the SX4.
The current City re-wrote the rules of the mid size segment when it was launched in late 2003. We expect that the new model has the same potential to do so.
UPDATE- The All New Honda City has been launched
Honda Fan? Don't miss out the 2010 Honda Civic