Analysts have predicted that the next generation 2014 Ford Ka would enter production in March 2014. Sales of the hatchback would then commence by June 2014, with countries like Brazil being the first markets.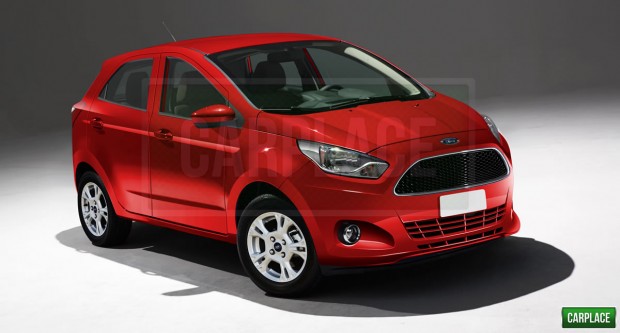 Ford was unable to sell the current Ka in the American markets as it was conceived specifically for the European tastes and specifications. As a result, the Ka's successor would be a One Ford global product, enabling the American car maker to sell it at home.
And as regular Indian Autos Blog readers know, the next gen Ka could be the Ford Figo successor when Ford India decides to go for a product replacement in 2016. And since this could be an important product for India, we decided to feature several design renderings, this being one of them.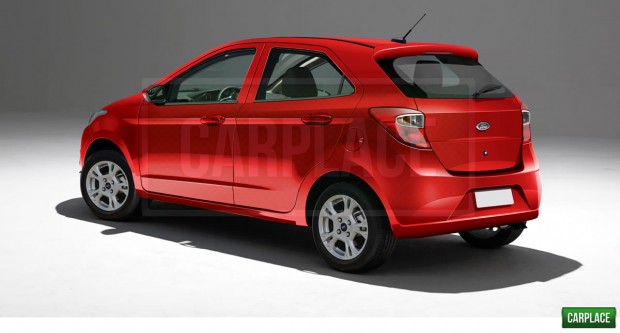 This renderings make it look as though the Ka/Figo is a Xerox copy of the Fiesta hatchback (sold abroad) with the machine set to 75x. The Aston Martin-like grille with the peeled headlights are the design highlights here.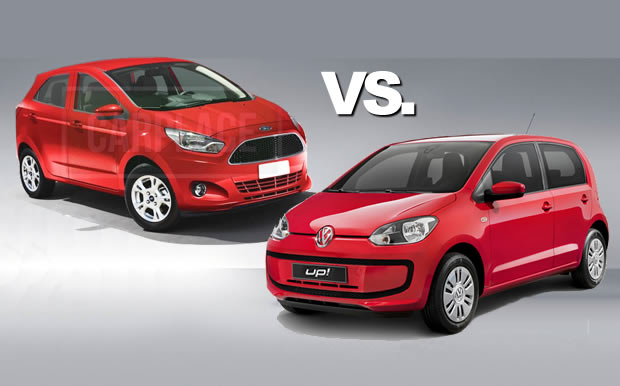 Without a doubt, there would be at least one EcoBoost engine available on this car apart from a conventional petrol and diesel. It is further speculated that there would be a compact sedan based on the Ka that would compete with the Hyundai HB20S and Chevrolet Prisma in Brazil. Would this be a sub-4 meter offering looking to replace the aging Ford Classic and thus competing in the segment that our manufacturers regard as 'high growth' segments?
[Images from - Car Place Brazil]