Will debut in 2017.
The current, third generation Audi A8 was introduced in 2009 and given a mid-life facelift in 2013. As reported in May, the company has started testing the fourth-gen Audi A8 (codename: Audi D5) in production body. Audi CEO Rupert Stadler has confirmed that the next-gen Audi A8 will debut in 2017.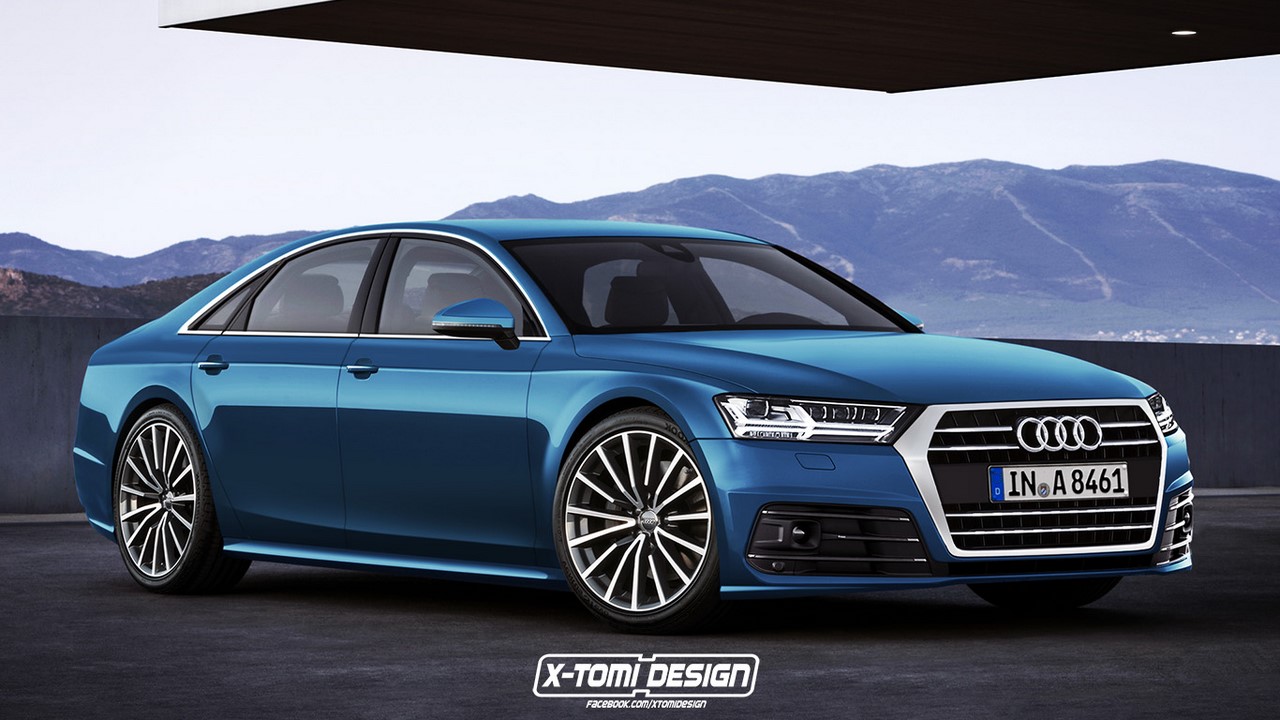 A speculative rendering from X-Tomi Design shows how the all-new Audi A8 may look like with the Audi Q7 face. The Singleframe grille design looks quite similar to the engineering mule seen in spyshots, but the headlamps are probably going to look different from what's seen in the rendering. Like the taillamps, the headlamps too are expected to be inspired by those of the Audi prologue concept series.
The fourth generation Audi A8 will be based on the MLB-Evo platform like the second generation Audi Q7, the fifth generation Audi A4 and the second generation Audi A5, as well as the upcoming second generation Audi Q5. Thanks to the MLB-Evo platform, the all-new Audi A8 will be around 200 kg lighter. At launch, it will be offered with a variety of six- and eight-cylinder petrol and diesel engines.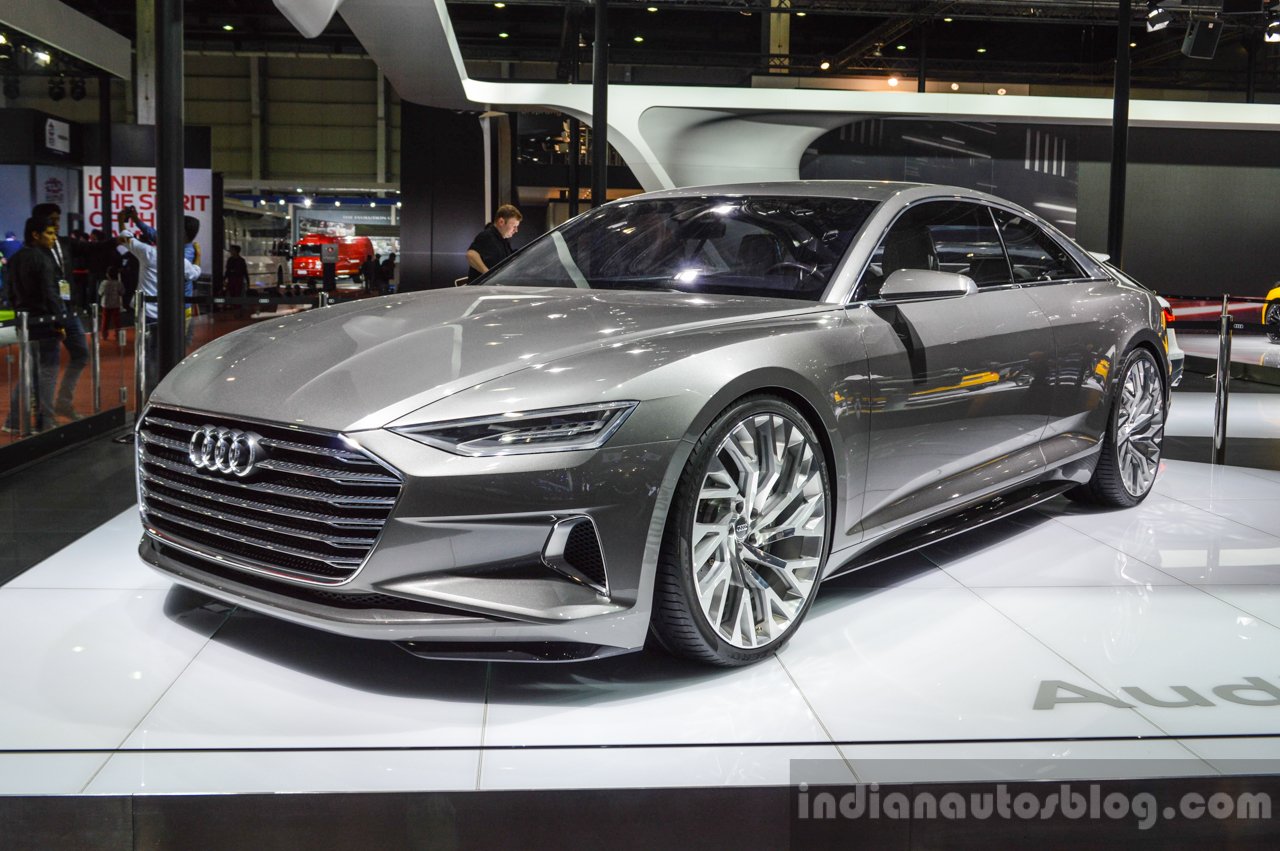 Also See: 2016 Audi A5 Cabriolet, 2016 Audi S5 Sportback – Rendering
Noteworthy features of the next-gen Audi A8 include semi-autonomous driving, gesture control, fully digital instrument cluster, OLED taillights and electric turbocharging. The next-gen A8 range could include a luxury variant like the Mercedes-Maybach S-Class and a 2-door coupe version like the Mercedes S-Class Coupe respectively.
[Image Source: X-Tomi Design]