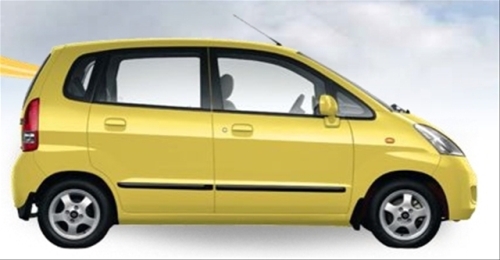 Maruti Suzuki is trying again to revive the almost dead Zen Estilo. The old Zen which was known for its rev-happy nature and wonderful handling, has not yet rested it seems. Its soul is roaming about with rage, the name Zen had lost its charm immediately after the new one was launched.
The new Zen Estilo didn't hold much promise for Mauti as it had to resort to discounts and stickers for keeping it alive. Now again Maruti out of compulsion, has to change the heart of dying Zen courtesy - Bharat IV norms.
Maruti Suzuki has decided to plonk in the new 1.0 K-Series engine (3-cylinder unit) that does duty in the A-Star under the Estilo's bonnet to meet the emission norms. Some minor cosmetic changes would also accompany the heart transplant.
Zen Estilo, all the best! You can never be like the old Zen, you just can't. Your parents did the biggest mistake of their life by giving the Zen badge to you. You look odd, your interiors are, well, ordinary to say the least and a change of heart isn't going to turnaround things for you.