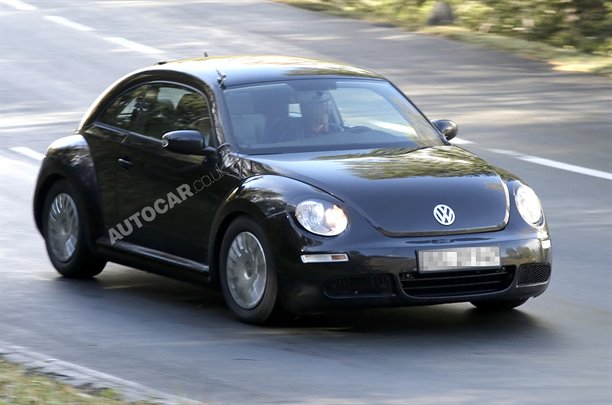 Hitler's brainchild and a car that gave VW its name, is all set to get refreshed in early 2011. The spy pics reveal that the new car is much longer and more aerodynamic than its predecessor. Based on the A5 platform, this car is expected to debut at the Los Angeles Car Show in November 2010. It is expected to be powered by 2.5 litre inline-5 petrol engine which is the same as the current one.
The new car features a much sweptback roofline which curves dramatically as it reaches the C pillar. VW is trying for a sportier look for the new car to appeal to male audience world wide. We attribute it to the worldwide drop in sales since the 2000. Hence by widening the target market, they will try to boost sales.
The car will be produced in Mexico next to Jetta.
Back home VW is trying really hard to make a niche for the Beetle. If you have been following bollywood films lately, you will see a lot of them being driven by the lead female actor.
But the big question is - Will VW bring the Beetle to India in the form of a CKD soon after its global launch? If all goes well, we can even expect an open top version coming our way.
Source - Autocar India