To be based on Renault-Nissan's platform.
Mitsubishi might have not uttered a word about the Lancer replacement yet, but Theophilus Chin has just released two illustrations of how the next generation sedan could be like. Mitsubishi is likely to borrow an existing platform for the Lancer replacement. As reported earlier, the platform could be from the Renault-Nissan group.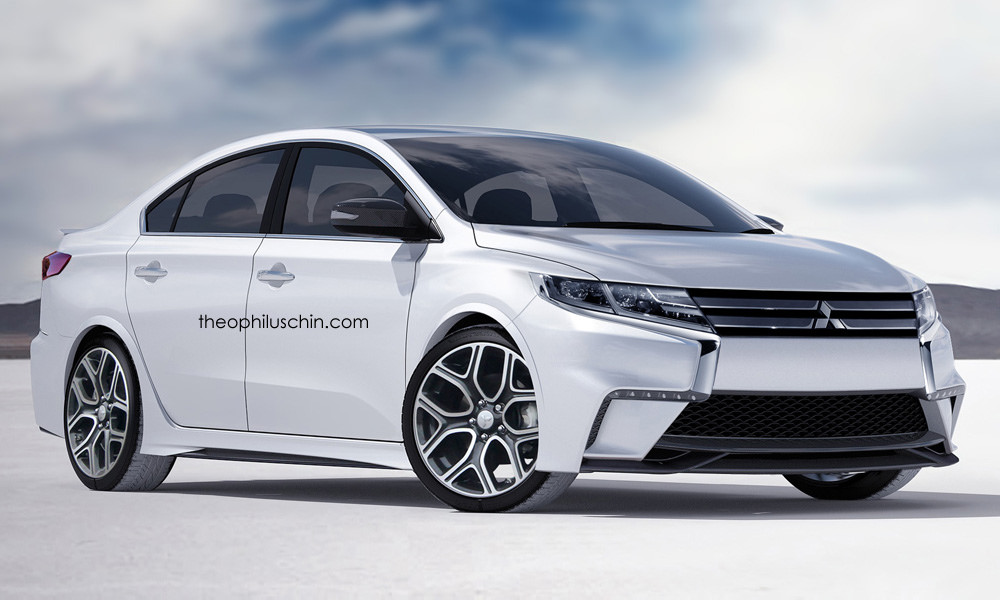 Back to the rendering, it is based on the Nissan Sentra, as mentioned by the artist. At the front, the dual-slat grille, use of sharp designs and the massive airdam represent aggression. The headlamps might not look out of place on a Honda but work well with this design. The roofline isn't massively sloping while the side profile can be described as simple at best. The wheels and the prominent shoulder line that runs from the headlamp to the taillamp stand out.
The sharp lines continue at the rear as well, while a diffuser and a low-set lamp adorn the rear. The main taillamps might be an acquired taste, but look good on the rendering. The use of creases on the bumper as well as the boot define the futuristic design. The slightly protruding bootlid spoiler appears to be an afterthought, though.
Mitsubishi withdrew the Lancer (Cedia) from the Indian market in 2013. That brought an end not just to one of the finest tuner and rally cars available in the country, but also Mitsubishi's only offering in the sedan market. To make matters worse, the future of the 'Evo' series of cars is likely to take a massive turn, with a crossover expected to replace it.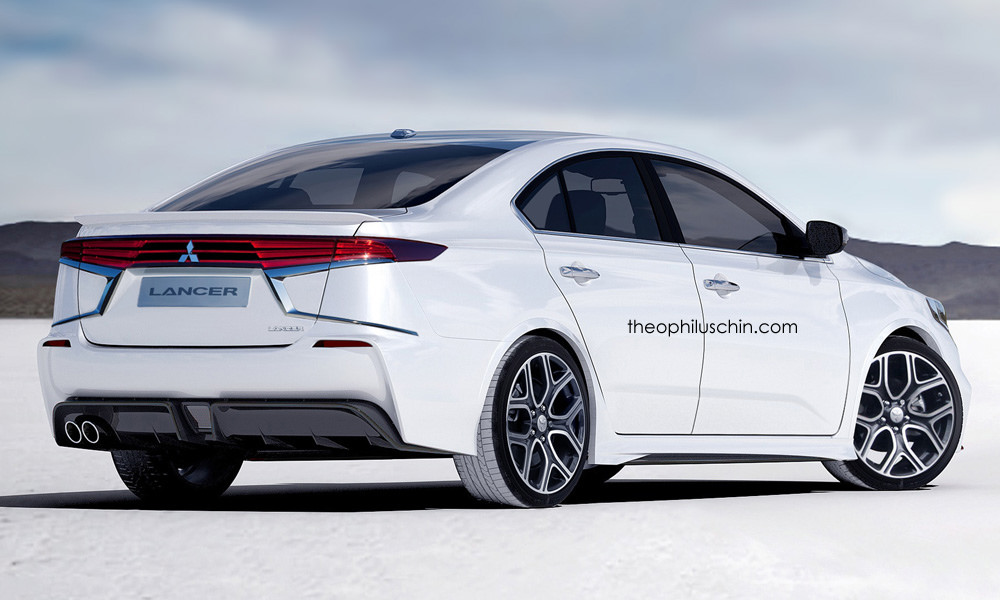 Also read: Mitsubishi announces Lancer Evolution X Final concept
It's too soon to say if Mitsubishi is going to revive the Lancer brand in India. The Lancer's segment (the Hyundai Elantra segment) has been steadily shrinking over the years due to buyer's preference of SUVs/UVs. And with an SUV-centric approach, Mitsubishi isn't focussed to get into the sedan segment again.
[Source - Theophilus Chin]