Speaking on the sidelines of the Geneva Motor Show, Daimler CEO Dieter Zetsche confirmed that the all new Mercedes C Class will be revealed in 2014.
The current Mercedes C Class is a comprehensively facelifted version of the 2007 model.
The all-new 2015 model will not only score a new platform (Mercedes RWD architecture) but will also be longer and wider in size. It will boast of new technologies borrowed from the recently facelifted Mercedes E Class and the upcoming all-new Mercedes S Class.
The 2015 C Class will be lengthened by 100mm and widened by 40mm to make it considerably bigger than Mercedes's new entry level sedan, the CLA Class.
Most of the materials (both interior and exterior) will be shared with the E and the S Class. The traditional Saloon, Estate, Coupe bodystyles will be offered along with an all new cabriolet variant. You can go through our comprehensive product deep dive here.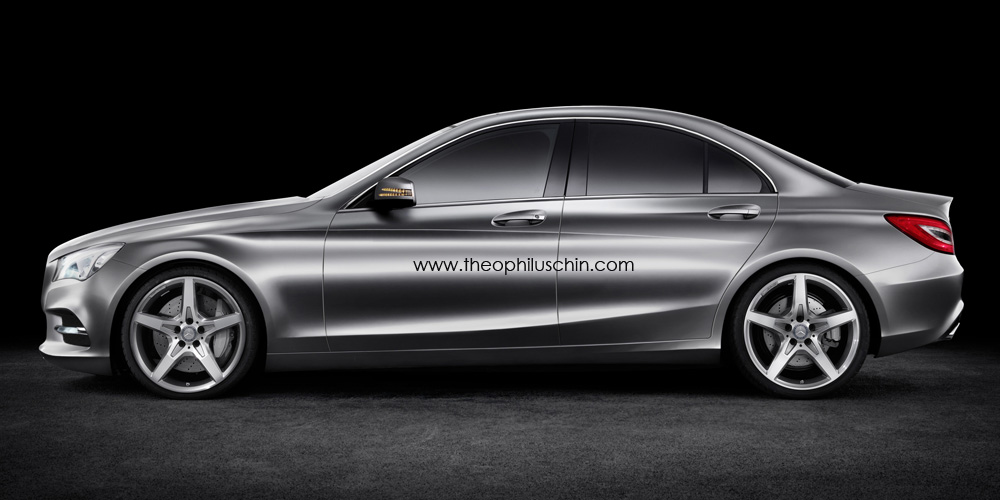 Although the new Mercedes C Class is still a good year away, Mercedes has started making changes to its manufacturing plants to accommodate the new model. The Tuscaloosa plant in Alabama, US was the first plant to receive the new machinery. Other Daimler factories such as Germany, China and South Africa are coordinating with each other to accommodate the new sedan.
The first model of the all new C Class is expected to roll out from the Bremen plant in Germany.
Expect the new Mercedes C Class to make its global debut at the next year's Geneva Motor Show.
[Source: Autocar.co.uk; Rendering Courtesy: Theophiluschin.com]