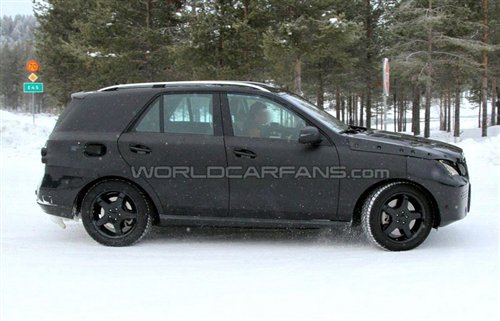 The next generation M-Class is expected to be more fuel efficient
The next generation Mercedes Benz M-Class debuts this year at the biannual Paris Motor Show which takes place in October. The current M-Class has not disturbed sales of its competitors in India and the new one promises to change its stance.
The new M-Class will share components with the R-Class and G-Class. It is also said to come with a diesel-electric powertrain which should also sell in India given Mercedes' concern for the environment. The regular models will also be fuel efficient and environment friendly. You can choose the 4-cylinder diesel, V6 diesel or the V6 petrol. If that isn't enough, a V8 petrol engine will come with the AMG badge and dual turbochargers.
Source - Auto Sohu