The moment we all have been waiting for with baited breath has dawned upon us. The official word is out – Maruti Suzuki will launch the new Swift on August 17. The car will mark the dawn of a new era for our very own little hatchback which transformed the B and B+ market segments for good.
Maruti Suzuki launched the Swift in India way back in 2004, since then it has dominated the hatchback market like no other car. It almost became a byword for a hatchback. It was affordable, practical and very fun to drive. Adding to that, the MSIL's excellent sales and service network made sure that it ticked every box on the Indian car buyer's list.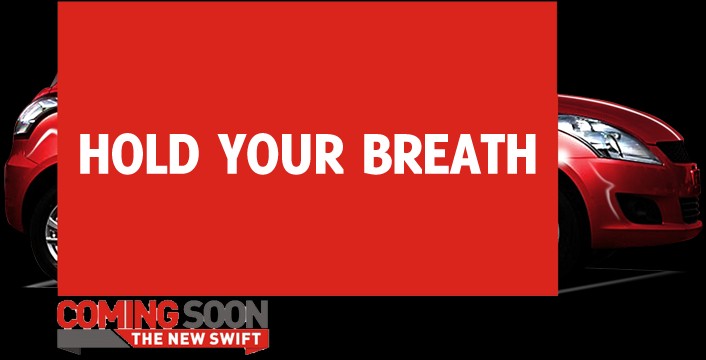 But over the years, new competitors came in and the Swift became a bit old. It still showed strong sales figures but the market demands more from the product. So Maruti Suzuki began testing of the new Swift in late 2010.
The new car is slightly bigger so that the passengers get enough space at the back (old Swift's Achilles heel). Slight modifications have been done to the head lamps and the tail lamps to make them flow well with the design. You can still see the glimpses of the old Swift in the new one but somehow the new one looks more progressive and is definitely a step forward.
The interiors will get a major facelift in the new Swift. You will see a whole new dashboard and a three spoke steering wheel designed on the similar lines as Kizashi. Loads of new features such as back wiper washer demister, push button start, Aux and USB port, Bluetooth connectivity, climate control and audio controls mounted on steering wheel means this is a fully-loaded car.
The engines (petrol and diesel) engines will also get a major over haul. A 5 bhp boost is expected on the 1.2L K Series petrol engine taking it to 90 Bhp (with the help of variable valve timing) while the 1.3L diesel will be lifted straight from Fiat and will produce 80 bhp. 5-speed manual will be standard on both versions.
Overall, the new Swift looks like a very competitive package in the market. The pricing, which will be slightly higher than the old Swift, will decide the fate of the new Swift