SRK's used CAR Magazine's coverage of the new Civic testing with almost no camouflage to illustrate its road presence.
At the Detroit Motor Show earlier this week, Honda lifted covers of Civic sedan and Coupe CONCEPTS. The model shown was nearly production ready, but the fact remains that these are concept cars. India will get the North American version of the Civic (there's the European version too).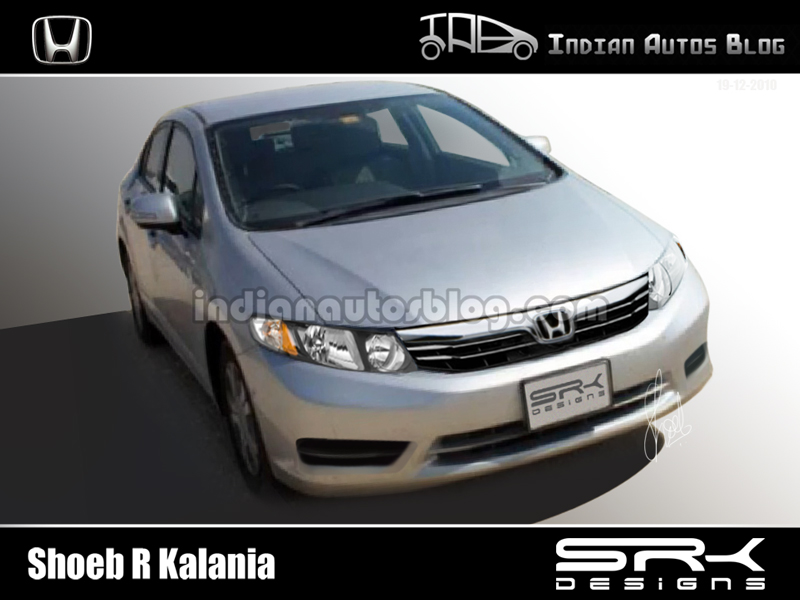 The Civic has been the torch bearer for Honda since its 1st generation with brilliant engines, performance dynamics, balanced ride and affordability. No wonder Civic is on the list of the world's best selling cars. More than the company, it is the people who have butterflies in their stomach especially when anticipating a new generation Civic.
After its initial onslaught, the Civic became the most desirable car in the country. Competition pulled up its socks, and the Civic lost its charm, especially to the more practical and VFM Corolla Altis. The new Cruze and Laura have made matters worse for the Civic.
From spy shots and the concept at Detroit, the upcoming Civic looks like a grown up Honda City. There is a tinge of the arrow shot design with fluidity in curves. The car appears roomy and hopefully rear space is better. The large rear doors will improve ingress and egress. Also expected are Honda's next generation engines with more power and better fuel efficiency.
We would love to see in new Civic
More value for the Buck
Sorted rear suspension (one of the major flaws of current model)
Higher ground clearance (Not even small potholes spare the underbody)
Steering mounted controls (Even Jazz offers it)
Engine tuned for more low-end kick
Gizmos galore
Things Civic has to retain
HPS (Steering feedback is just awesome in current model)
Superb interiors (Nicely done, good quality & futuristic)
Desirability (When launched the current generation gave youth sleepless nights)
Rev-Happy Engine
Relatively easy maintenance
Superb reliability
Come mid 2011 and we are more than eagerly waiting to see all new Civic.
Image adapted from carmiddleeast's report on the new Civic.