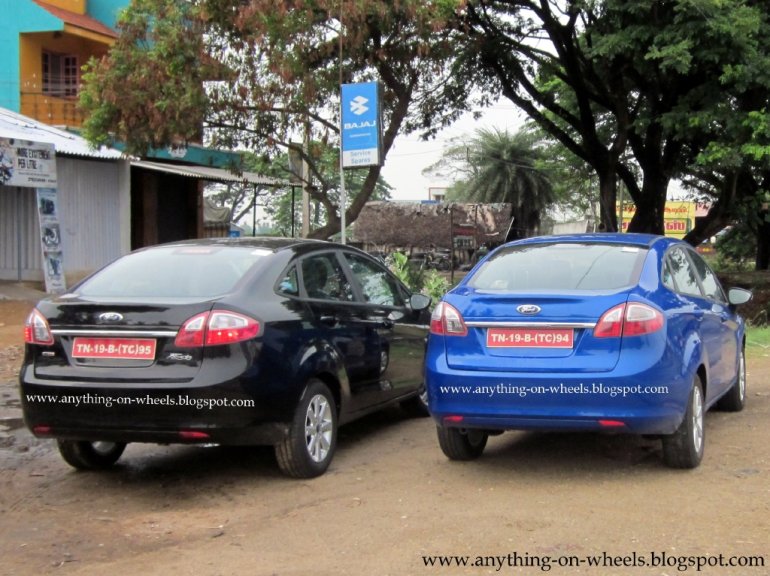 Will Ford introduce the new Fiesta during the first week of July? That's what two readers, who seem to know all about the vehicle, wrote in to us swearing by their sources. The new Fiesta could land in showrooms next month for display and feedback purpose. Dealers will commence bookings with the initial deposit of not more than 40k rupees.
There's no donut on the variants except for the understanding that the top-end (Titanium?) model is feature-laden. Voice-activated controls, chrome garnish, iPod connectivity, mobile phone pairing, parking sensors and alloy wheels will ensure the Fiesta draws second glances.
Meanwhile in Thailand, under actual driving conditions, the new Ford Fiesta demonstrated its class-leading fuel economy in a journey, mostly on highways, from Chiang Mai to Bangkok. The sedan, with automatic transmission, and a preset air-conditioner, returned 19.79kmpl. It did not run on over-inflated tires, use special fuel or weight-saving techniques. The results were verified by Dr Saiprasit Koetniyom, a professor from the Sirindhorn Thai-German Graduate School of Engineering at King Mongkut University of Technology.
During the unveiling in Delhi, Ford officials said the new Fiesta will have class-leading fuel economy.
Spyshot Source - Anything-on-wheels.blogspot.com