Here is a brief technical specification comparison between the new Ford Endeavour and its rivals including the existing Toyota Fortuner, the Chevrolet Trailblazer, the SsangYong Rexton, the Mitsubishi Pajero Sport and the Hyundai Santa Fe. The new Endeavour gets two engine options - a 2.2-litre four-cylinder TDCi diesel engine and a 3.2-litre five-cylinder TDCi diesel motor. The smaller engine is offered in both 4x2 and 4x4 configurations and gets the choices of a six-speed manual or a six-speed automatic transmission, while the larger engine can be chosen only with a six-speed automatic gearbox and is offered only on the top-end 4x4 model. The 2.2-litre mill produces 160 PS at 3,200 rpm and 385 Nm at 1,600-2,500 rpm, and the 3.2-litre motor generates 200 PS at 3,000 rpm and 470 Nm at 1,750-2,500 rpm.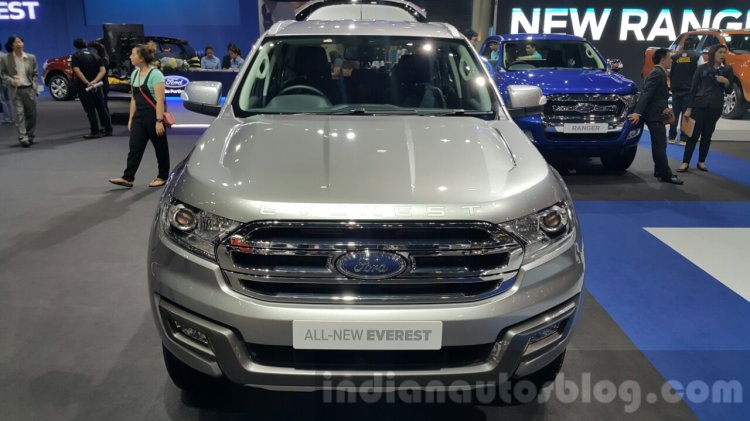 Hence the Ford Endeavour offers a wide spectrum of variants, which is unlike the case of most of the other SUVs in this comparison. The Chevrolet Trailblazer is available only in one, 4x2 variant which has a 2.8-litre diesel engine that produces 200 PS and 500 Nm, mated to a six-speed automatic transmission. All other models including the existing Fortuner, the Pajero Sport, the Rexton and the Santa Fe have manual and automatic transmission options, all of which are five-speed units except the one on the South Korean model (which is six-speed).
Also Read: 2016 Ford Endeavour – First Drive Review
The Chevrolet Trailblazer appears to be the most powerful SUV of the lot, as it has the highest peak power, of 200 PS, and has a power-to-weight ratio of 96.7 PS/tonne. The least powerful model is the 2.5-litre variant of the Toyota Fortuner, which produces 144 PS and has a power-to-weight ratio of 77.8 PS/tonne.