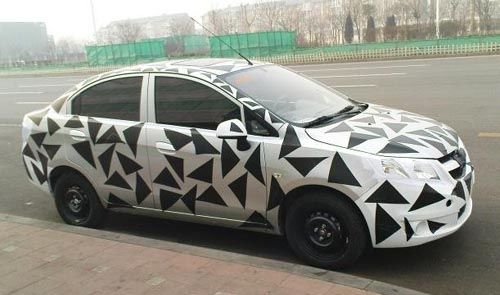 Doesn't this car look exactly the same as the face-lifted Chevrolet Aveo sedan we brought you earlier? It's a no-frills version, and get this, the Chevrolet Sail would come to India in the future.
For GM, things have turned out to be more exciting for its overseas operations after it filed for bankruptcy in its home country. Especially emerging markets, as GM ordered them all to develop their future models and bring in the cash. More importantly, GM does not want to develop cars that are region specific, but can be sold all over the world.
One such model is the Chevrolet Sail (codenamed Sail NB NGS, NB stands for notchback and NGS for New Global Car) is a slightly shortened and toned down version of the Aveo. Its wheel arches are simple, the door handles are basic as this is for the mass market.
The Chevrolet Sail is to the Aveo what the Indigo CS is to the Indigo. Apart from India and China, this car will also be sold in Brazil with a 1.2-liter and 1.4-liter engines.
Source - China Car Times