Indian Autos Blog is told that the new BMW X3 (F25) will be launched on June 23. We're not entirely sure of this information, but a couple of months ago, Siddharth Vinayak Patankar of the Car and Bike Show wrote on his Facebook page wall about BMW planning a June launch for the Q5 competitor.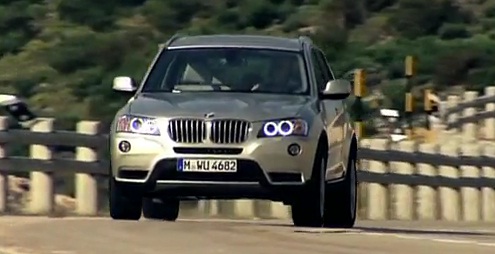 A source tells Indian Autos Blog that a 2.0-liter diesel engine is planned for the Indian market. The vehicle might not come with a petrol engine in the initial stages. If a petrol engine is offered, it would also be a turbocharged 2.0-liter (codename - N20) that manages a fuel economy of 12kmpl in our conditions.
The source tells us that a slightly under-equipped 2.0-liter diesel variant will be priced well under the Audi Q5 2.0 TDI, its prime target. All X3 variants in India will be fitted with xDrive and the BMW X1, as we've said before, will remain the sole 2WD crossover in the BMW lineup. Pilot production of the new X3 began just days ago and series production will start in the next few days.