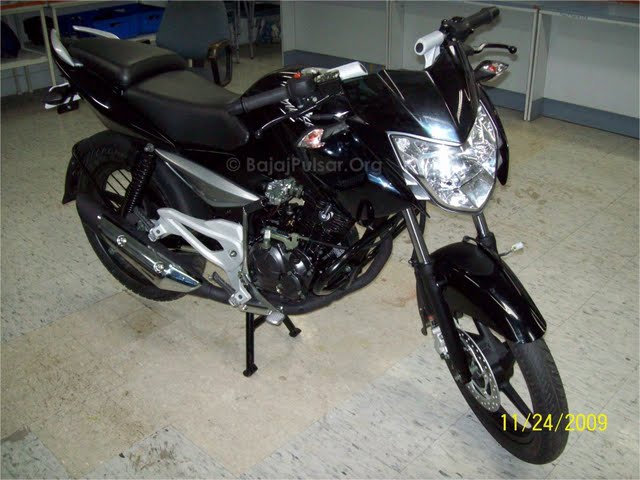 The Bajaj Pulsar 135cc is getting launched on the 9th of next month
Just as were closing a story on the new 135cc Pulsar, Bajaj has unleashed a press release which confirms the same. The bike will be launched on the 9th of next month. Read the following press release to learn more.
Bajaj Auto to launch "All new sub-150cc Pulsar" on 9th Dec, 2009
* Brand strategy is to democratize performance
* Target 1 million Pulsars sales in 2010
Pulsar has already seen a tremendous 80% jump in sales over the last 6 months. The Q2 2009-10 sales were 45000 units as compared to 25000 units in H2 2008-09 and have reached an overall share of 50% in the sports segment.
This can be attributed to launch of the Pulsar 2009 edition and a marked change in the marketing paradigm where Pulsar has made a conscious effort to be a part of the youth culture and thus the "Fastest Indian" was born.
The Pulsar brand has been strongly associated with creating the sports segment in this country and owns almost half the segment share. The Pulsar brand vision is to make "India a country of bikers from a country of commuters". The brand task now is to in invest in category creation thereby increasing the size of the sports segment.
The new sub-150cc Pulsar will sport a brand new design and a power train. This is a step towards democratizing the thrill of biking in line within the overall Pulsar strategy of broad basing performance. This bike will add to the already strong line-up of the Pulsar 150cc, 180cc and 220cc bikes. The new bike will be at an attractive price point which will accelerate the growth of sports segment in this country. With this new bike, Pulsar is expected to touch the 1 million mark in 2010.
The all new sub-150cc Pulsar will be launched on 9th December 2009. To know more about the new Pulsar, catch the teaser on goodbyetraffic.in.
View images of the new Pulsar 135cc here