Skoda had invited select European Media to test drive the 2013 Skoda Octavia (called as Laura in India) in Portugal. Of course we would have loved to return to Portugal (we went there in November 2011 to drive the Renault Fluence EV) to drive something new..but maybe next time?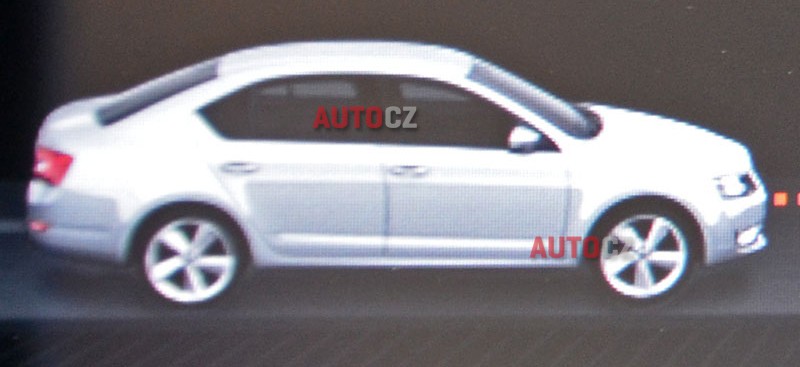 Here are few mentionable points from WhatCar? UK magazine's report -
The media drove the pre-production versions of the new Skoda Octavia. The car is said to be much roomier than the current model, thanks to the increased wheelbase. The car has grown in size to distance itself from the newly launched Skoda Rapid.
The new Octavia is the first Skoda to adopt the VW group's MQB platform. The car is based on the VW Golf Mk7's version of MQB.
The new Skoda employs improved versions of the 1.8 litre TSI turbo petrol and the 2.0 litre diesel engine, both of which are already being used by the current generation car. The petrol motor puts out 178 bhp and is mated to a 7-speed DSG transmission and the diesel engine generates 148 bhp and is paired to a 6-speed DSG. Yes, there is marginal improvement in power.
There is a 'Sport' button which sharpens the steering and throttle responses which is expected to be standard across variants. The change in the car's behaviour in Sport mode is noticeable and the steering feels better to use in the diesel model perhaps due to the added weight on the front axles.
The high end models come with independent rear suspension setup which is on the stiffer side but not uncomfortably so. The handling traits of the current car is retained. The cabin refinement is decent in highway speeds.
The interior quality is at par with the best in class with soft touch plastics being used and the new touchscreen multimedia system is intuitive to use. The legroom on offer at the rear is vast but tall passengers could feel that the rear headroom is a bit tight.
The new Octavia gets a cavernous boot which has 590 litres of capacity and can be further enhanced by folding the rear seats.
The prices in UK is expected to start at £ 14,000 (around Rs. 12.07 lakhs) for the entry level variant making it an excellent value for money. The 2013 Octavia could go on sale in second quarter of 2013 in Europe and could arrive in India by end of 2013 or early 2014.
[Source: Whatcar.com; Image - Auto.cz]