The Indian car market is among the top 5 in the world, and that said, our car industry is driven by mass-market cars, and only a fraction of total buyers opt for exotic models from brands like Land Rover. In fact, the Range Rover, which is the flagship offering from the British car marque, remains out of reach of even most premium car buyers, but many enthusiasts and followers of the iconic luxury models have modified their affordable SUVs to have a hint of the much-revered vehicles from JLR. Here are 5 mainstream Indian SUVs that have been modified to look like the Range Rover models -
5 Indian SUVs that have been modified to look like Range Rover
Range Rover Evoque-inspired Maruti Vitara Brezza
The modified Maruti Vitara Brezza here is among the most well-executed custom jobs we've seen in the recent times. While there have been many Brezza owners who have replaced the stock grille with a Range Rover-inspired unit, this modified example carries an entire gamut of new parts. Other than a grille, the Brezza features an Evoque-inspired set of headlamps, while the original bumper has made way for a new unit that draws inspiration from the much costlier model that this SUV is trying to imitate. Even the boot lid has been updated accordingly. The Range Rover Evoque replica rides on aftermarket multi-spoke alloy wheels shod with low-profile tires
Range Rover Evoque-inspired Tata Safari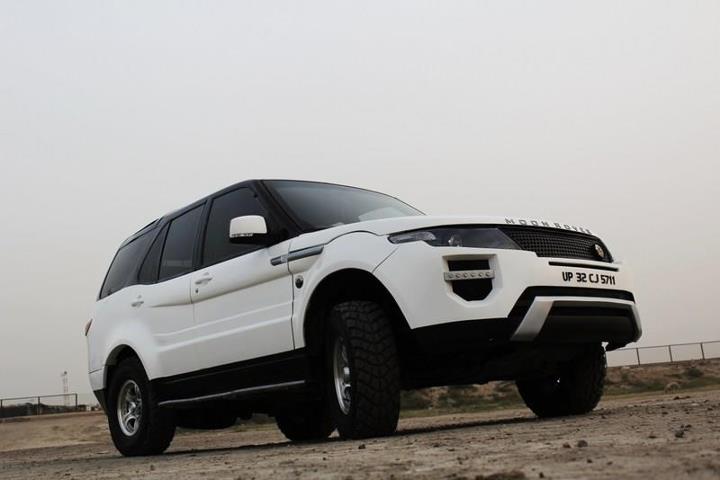 Here is a really tasteful modification by Big Daddy Customs. The customisation house has made a Tata Safari look a fair bit like the Land Rover Range Rover. The entire custom job comes together so well that to an untrained eye, this Safari can pass off for a Land Rover model! At the front, the SUV gets Range Rover Evoque-like headlamps with LED DRLs and a similar grille. The customizers have even altered the front fenders and have added bolder wheel arches to obtain a muscular look that is reminiscent of the Evoque. This modified Tata Safari has been dubbed 'Moon Rover.'
Also Read - Check out these 6 modified Tata Sierra SUVs from across India
Range Rover-inspired Hyundai Creta from Kerala
With an average monthly figure of 10,138 units (from July-December 2018), the Hyundai Creta has been among the top performers of the country's SUV market. The Creta has been a considerably upmarket product that scores well most counts. That said, it's definitely no alternative to a luxury SUV. The owner of this Creta, however, seems to think otherwise. The modified Creta you see above tries hard to mimic a Rangie with a similar grille and aftermarket headlamps with custom DRLs. The small SUV even gets the 'Range Rover' branding on the hood. Furthermore, it gets aftermarket alloy wheels with low-profile radials, smoked tail lamps, and a Range Rover badge even on the boot lid. Rounding off the visual updates are the faux air intakes on each side.
Range Rover-inspired Hyundai Creta from Jharkhand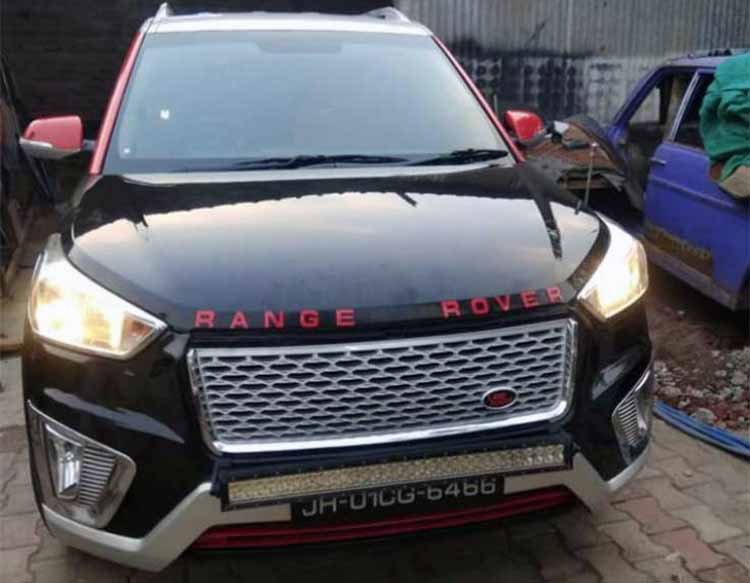 Here is another modified Hyundai Creta that seems to have been inspired from the Range Rover. While this customisation lacks the finesse, it definitely manages to capture the essence of the mighty luxury SUV by featuring a similar grille and the Range Rover branding on the hood. Other than this, the modified Creta even gets a dual-tone red-black paint scheme with red accents and silver trim on the bumper. Other highlights include a set of chrome appliques for the fog lamp housings, a LED light bar, and roof rails.
Also Read - 6 Iconic Cars We Want To Return
Modified Hyundai Creta Royal Rover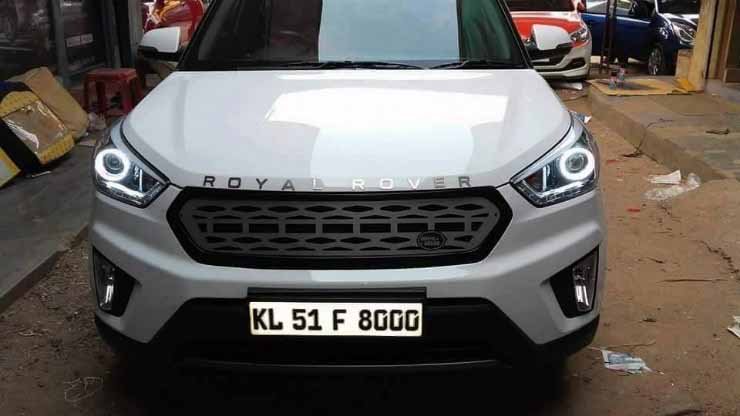 Here is yet another Hyundai Creta that wishes it was a Range Rover. It features a similar grille with a 'Land Rover' badge on it and gets 'Royal Rover' branding on the hood. It even gets a set of updated headlamps that carry custom DRLs and projector setups. Other highlights of the modified Hyundai Creta include new alloy wheels and a dual-tone paint scheme.