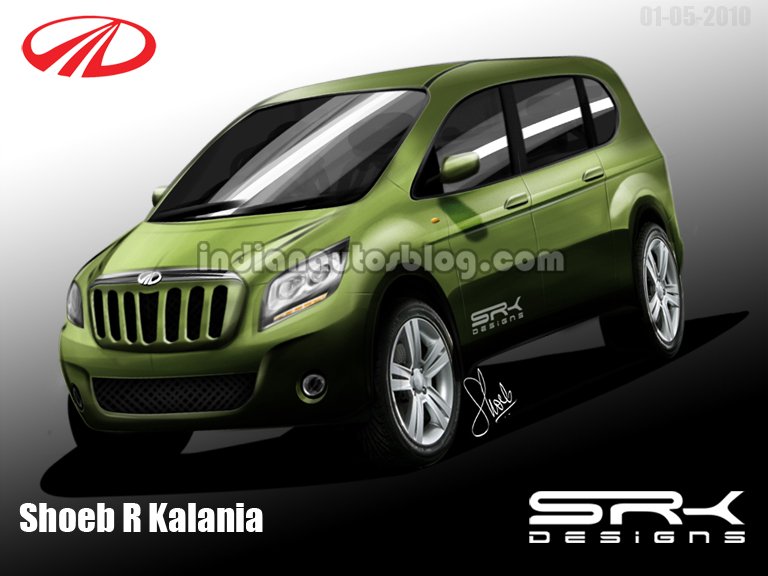 In the last two years, we have seen Mahindra & Mahindra grow leaps and bounds in the Indian auto market. First we saw the XUV500 smashing all previous sales records in India. The Bolero grew from strength to strength maintaining its lead as India's best selling SUV. Sales of Verito grew, prompting Mahindra to give it a new lease of life through a facelift.
And then came the Quanto which is bound to succeed given the amazing value for money proposition that it is.
But now the Indian SUV czar has set its eyes on the kingpin of the Indian small car market by reducing the size of its vehicles. Mahindra is developing two small cars to challenge the likes of Maruti Suzuki and Hyundai. Codenamed C-101 and S-101, both these small cars are scheduled for commercial launch in 18 to 24 months.
The C-101 and S-101 will be built on the same monocoque FWD platform to ensure there is cost efficiencies and quick return on investment. Mahindra is also developing small petrol and diesel engines to power these compact cars. The petrol engine is being jointly developed with Ssangyong and is likely to be a 1-1.2L engine. A 1.1L diesel engine is derived from Mahindra's 2,200-cc mHawk engine will do the diesel duties in this small car.
Mahindra has set global benchmarks such as the Volkswagen Polo and Ford Figo to develop its new small cars. One of the Kia Picantos testing in Chennai actually belongs to Mahindra and is being tested as a benchmark for the small cars.
Production of these new small cars will start in a brand new $1-billion integrated plant. The automaker is in search for land for constructing this facility.
Apart from new products, Mahindra is also developing new variants for the Quanto to tap a wider market. These would include a semi-automatic version and a four-wheel drive version with the more powerful mHawk engine. The new variants would satisfy both local and export demand.
[Source: Business-Standard.com]