A few years back, LandWind blatantly ripped off the entire design of the first-gen Range Rover Evoque. Now, MG's sister brand Baojun has imitated the design of the second-gen Range Rover Evoque's tail lamps. For the uninitiated, the MG Hector sold in India is basically a rebadged Baojun 530.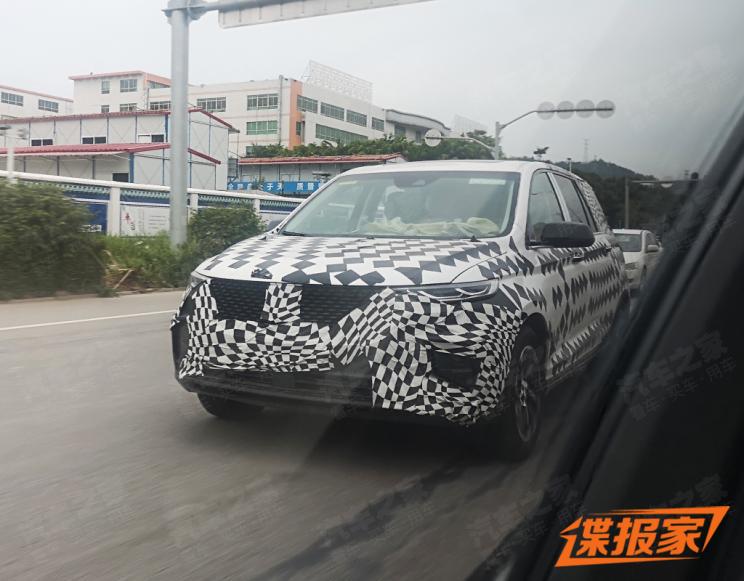 Baojun is basically a low-cost brand. To sell upper-level SUVs, it has created 'RS' sub-brand. Its first premium model was the RS-5, a compact SUV (C-SUV). The test mule seen here could be of a mid-size Baojun RS SUV. The front grille gets a matrix grille design which has similar styling elements as the Baojun RS-5. The new SUV is expected to have a same split-type headlight setup like the Baojun RS-5, and albeit not purely visible, but two chrome-plated strips make way into the upper headlights as seen in the picture above. Also, the test mule can be seen kitted with a front radar module which hints that this model will feature ACC (Adaptive Cruise Control).
At the back, the space between the C-pillar and the D-pillar hints that it may be a three-row SUV, and the company has made sure to provide enough space for the rear occupants and the luggage compartment. Overall, the new Baojun premium SUV has a very typical SUV-like design.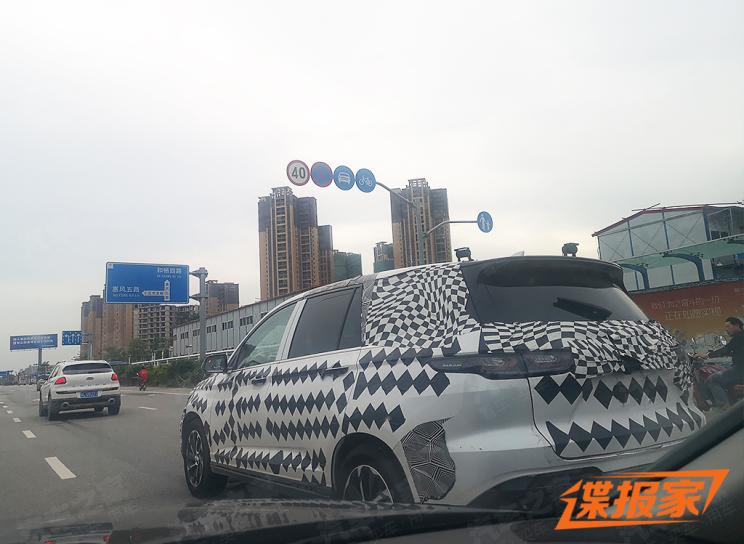 Also Read: Facelifted Baojun 530 (facelifted MG Hector) exterior leaked
The Baojun 530, or the MG Hector as we know it in India, also has tail lamps similar to those of a global luxury SUV - the first-gen Audi Q5.
[Source - Autohome]