MG introduced its maiden product in India, the Hector, a month ago and received quite an overwhelming response for it. The company's next product in our market will be the eZS, scheduled to be launched in December this year.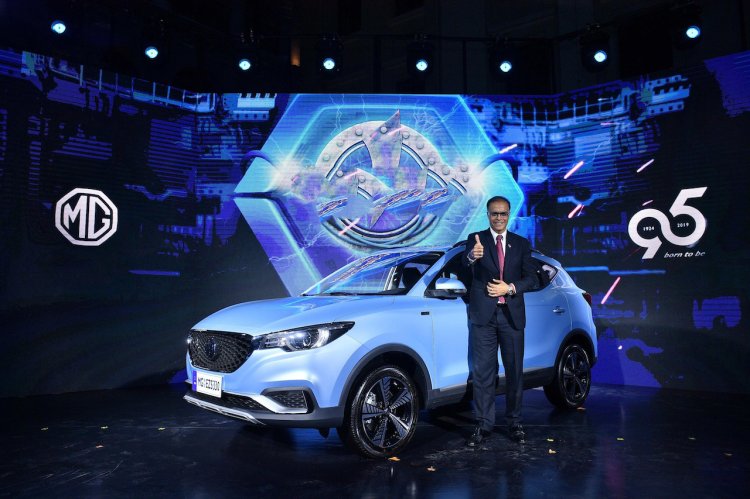 For the eZS, MG faces several challenges which involve complications surrounding EVs in India. It is planning to create a pre-launch hype by providing a limited number of eZS EVs to customers before the launch.
"The MG ZS EV will be introduced in India in December 2019. Its retail sales will begin soon thereafter. A limited batch of MG ZS EV cars could be made available to select customers to try out and experience ahead of the full commercial launch as part of the awareness building programme. We are still chalking out the details," MG Motor India's President and MD Rajeev Chaba told IANS recently.
Furthermore, to overcome several challenges such as high input cost, absence of charging infrastructure and price sensitivity of the Indian market, MG has a long and sustainable plan in order to penetrate its roots deeper in the market. It will depend upon its group's globally successful strategy of sourcing batteries and other components from CATL (world's largest manufacturer of lithium-ion batteries). That said, the company is also working on improving the EV atmosphere and has planned to come up with fast-charging infrastructure at limited locations with in next few months.
"We have tied up with leading EV charging players like Fortum to install 50 kW fast-charging stations across select locations by October this year," he said.
Winds have already started blowing in favour of EVs in India after the recent GST reduction which will help EVs to be more affordable than before.
Also Read: MG eZS all-electric SUV spied in India ahead of Q4 2019 launch
The MG ZS electric will be launched in the Indian market in the fourth quarter of 2019 (October-December) and could be priced somewhere around INR 20 lakh (ex-showroom).
[Source: ians.in]