Mercedes is showcasing the Mercedes X-Class accessorised at IAA 2017 in Frankfurt. It boosts the complete accessory kit of the Mercedes X-Class, the three-pointed star's first pick-up.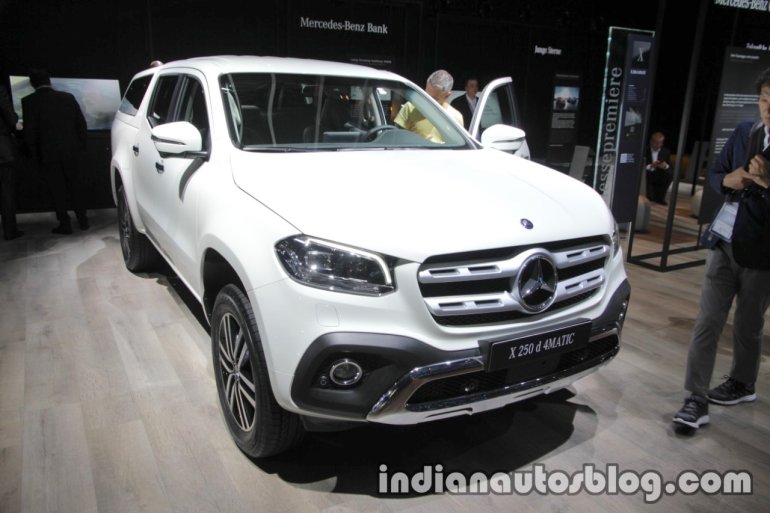 Some of the accessories available include a styling bar finished in polished stainless steel or black-painted steel version, hard tonneau cover that protects goods from theft and adverse weather conditions. It is unlocked via a separate key and has an automatically switched on LED light, a soft tonneau cover with easy retraction for quick access to the load, weather-resistant load floor liner for protection against paintwork damage across the load floor, and load-securing rails mounted on the floor of the load area.
The X-Class can also be had with polished stainless steel or black side bars, a hardtop painted in the vehicle colour that not only complements the vehicle design profile, but also increases load capacity and increases protection of the load, an aluminium roll cover, stowage box with a capacity of 156L, and a three-piece, 3 mm thick stainless steel technical under guard covering over the engine, the transmission and the exhaust system.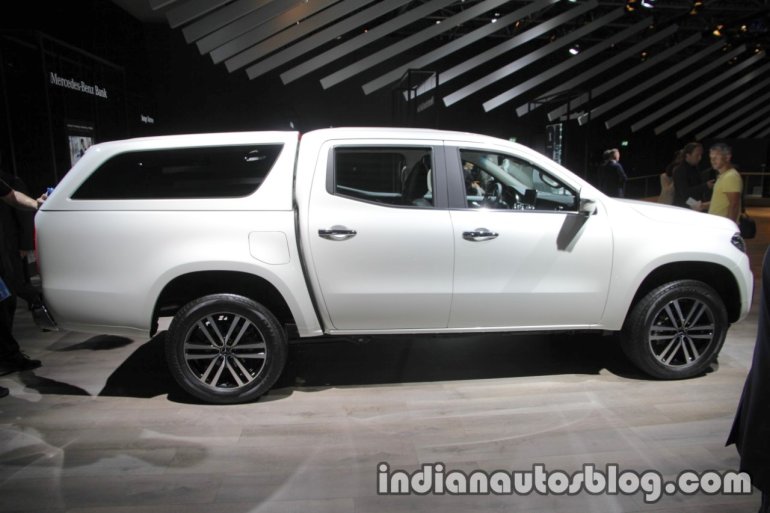 Powertrain options for the Mercedes X-Class include a 163 hp 2.3L four-cylinder turbodiesel (X 220d) and 190 hp 2.3 L four-cylinder bi-turbodiesel engine (X 250d). Both variants can be had with a 6-speed manual as standard, while a 7-speed automatic and 4MATIC AWD is optional. In 2018, Mercedes will introduce the range-topping X 350d variant packing a 258 hp 3.0L V6 turbodiesel motor with 4MATIC all-wheel drive and a 7-speed automatic as standard.