These spyshots of a camouflaged Mercedes V Class were snapped by MB Passion reader, René Funke. The MPV was spotted in a parking lot in Wertheim Village, Germany.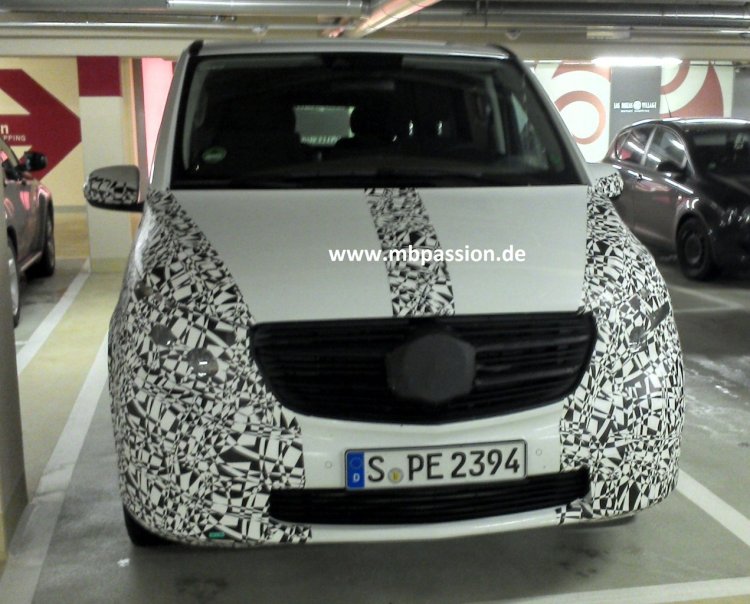 As our readers are aware, the V Class will replace the popular Viano van. However, Mercedes have developed the new V Class in such a way that it also fills the void left behind by the R Class luxury MPV.
As a result, the V Class would appeal to both, fleet/shuttle operators and private buyers looking to transport their large families. To ensure better service to the latter group of customers, it is reported that sales of the V Class will take place at Daimler's passenger car dealerships as well as commercial vehicle outlets.
Powering the V Class would be a 2.2-liter, four-cylinder diesel engine, available in power tunes of 136 hp, 170 hp and 190 hp. Transmission options would include Mercedes's 7-speed 7G-Tronic gearbox, and the newer 9-speed 9G-Tronic gearbox, both of which are dual-clutch units.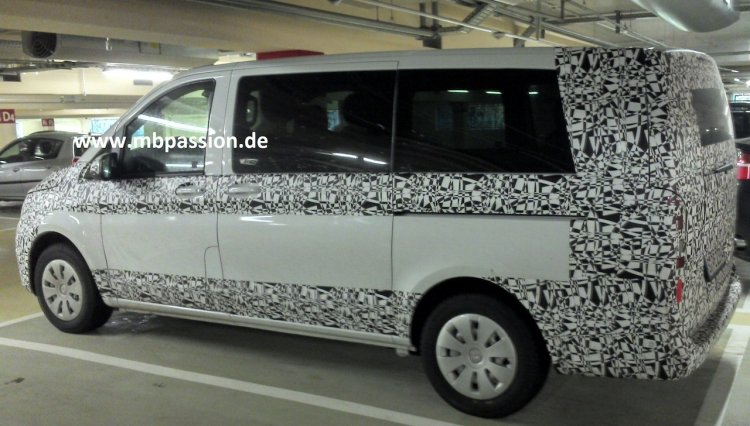 Check out previous stories of the Mercedes V Class
While the V Class was earlier scheduled for a reveal at the Geneva Motor Show in March, it seems Mercedes have rescheduled the unveiling event to January 30th. Post the unveiling, sales and deliveries of the van will commence in July 2014.
Mercedes V Class Image Gallery