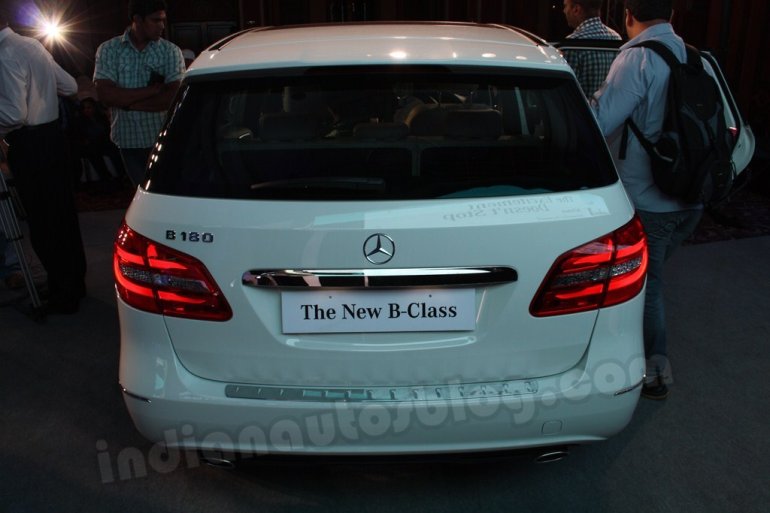 It's advantage Audi and BMW in the Indian luxury segment war as Mercedes-Benz, unlike the duo doesn't have the primary weapon in its arsenal.
Yes, we are talking about the all important compact SUV and Mercedes is hurt by the utter lack of it. The BMW X1 was the first to arrive at the scene and it raked in volumes. The Audi Q3 came a little later, but managed to contribute enough to make Audi India lead the luxury game.
Mercedes was caught off guard and as a result, the GLA compact SUV is far away from being production ready. The B Class, only available in petrol, was launched here more for damage limitation. Positioned slightly below the price point of the X1 and the Q3, can it woo the customers of that segment?
During the B Class's launch in Kolkata yesterday, Mr. Debashis Mitra, director of sales and marketing at MBIL told the press that the company is aiming to capture 30% of the luxury car market by 2022 and will launch a new generation compact car every year till 2015.
He said that the Indian car market will stand at 80 lakh units by 2022 from the present 25 lakhs and the proportion of luxury cars will quadruple from the current 1%. "We aim to sell 70,000 to 80,000 cars in India by that time", said Mr. Mitra.
The MFA platform would be used to roll out the A Class, CLA compact sedan and the GLA compact SUV.
The fight in the premium compact space will only intensify and is a good thing for customers who are aspiring for a German luxury marque.
[Source: Wrd.mydigitalfc.com]