As a replacement to the SLK55 AMG in Europe, Mercedes introduced the heavily revised Mercedes SLC 43 AMG at the 2016 Geneva Motor Show. The updated roadster retains the folding hardtop, optional sports suspension and AMG sports exhaust.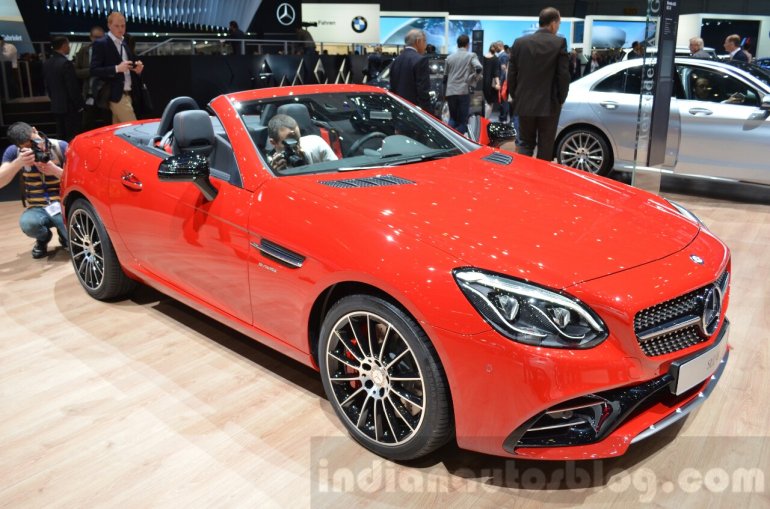 The SLC 43 gets the diamond radiator grille, and black with iridium silver louver as standard. Front and rear bumpers are redesigned and the third brake light now sits on the bootlid spoiler. The headlamp lenses are coated with clear poly-carbonate making them scratch proof. LED headlamps are optional and come with the housing finished in black.
The interiors of the SLC 43 benefit from a larger infotainment display, electroplated control elements and use of higher quality materials. The upholstery is available in two new colors, saddle brown and saddle white, and feature sun-reflective technology. The optional ambient lighting now extends into the footwell and gets two new colors - Polar White and Polar Blue.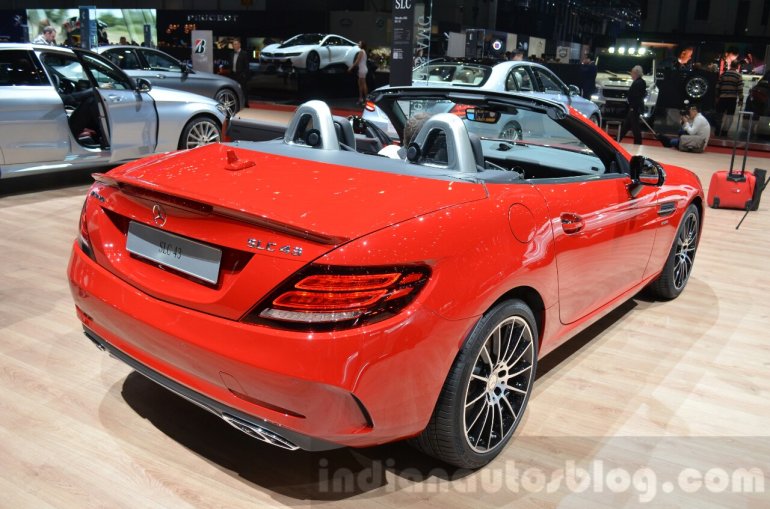 The 5.5-liter naturally aspirated V8 has been dumped in favor of a 3.0-liter twin turbocharged V6 that has an output of 362 hp and 384 lb-ft of torque, pushing the car from 0-60 mph in just 4.2 seconds. On paper, the engine is similar to the one used in the C-Class and SL Class, but AMG claims to have tuned the engine management software and increased the boost, which might make a difference in the driving experience.
The SLK55 successor benefits from an extra 54 hp, 14 lb-ft of torque, and 0.1 second reduction in the 0-60 mph sprint. AMG claims the sportscar weighs less and is more efficient, and along with it comes a stiffer suspension, aggressive front and rear clips, and AMG interior and exterior badging. Optional extras include a handling package with a mechanical limited-slip differential and AMG's Ride Control adaptive adjustable suspension.
Mercedes SLC 43 AMG at the 2016 Geneva Motor Show - Image Gallery