Once uttered in the same breath as Rolls Royce and Bentley, Maybach is no more. All its five models - 57, 57 S, 62, 62 S and Landaulet are a part of history now.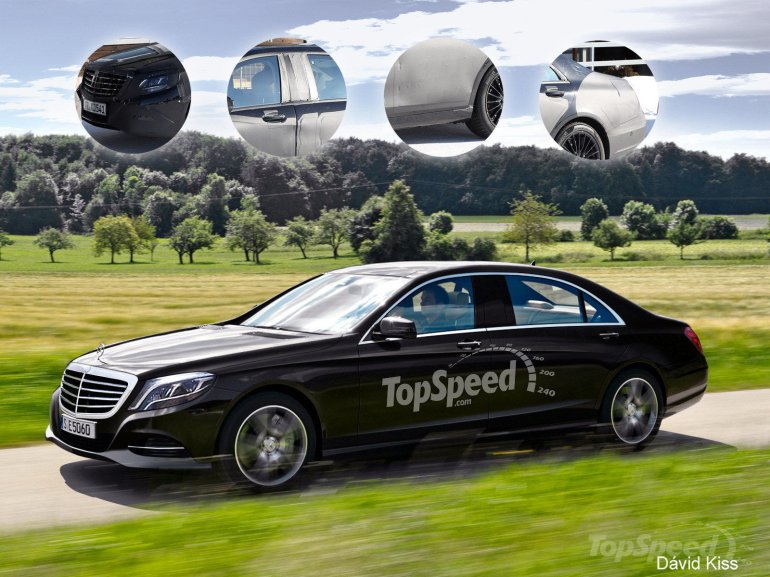 With the demise of the Maybach brand, the responsibility of the Mercedes S Class has quadrupled. To replace the Maybach, Mercedes has decided to revive the Pullman moniker which was discontinued in 1981.
The Pullman variant was generally purchased by political leaders, dignitaries and high ranking officials. It was the most expensive variant of the S Class line up. Thus, it made complete sense to endow the responsibilities of Maybach to the Pullman.
Thanks to TopSpeed, we have a rendering of the S600 Pullman based on the all new S Class. You can be rest assured that the Pullman would look exactly like this because these renderings are based on the recent leaks of the all new S Class spotted shooting for its TV commercial.
The Pullman will ride on an elongated platform of the all new S Class. Spyshots suggest that the Pullman would be 12 inches longer than a normal S Class. It will have a fatter B pillar and significantly longer rear doors. Most of the length endowed to the Pullman will be used to make life more spacious at the rear.
Being the flagship Mercedes, it will be powered by Merc's twin-turbocharged V12 engine poking close to 600 horses. A seven-speed DCT transmission will shift cogs for this massive engine. We could also see a high-tech hybrid variant joining the bloodline at a later date.
The Pullman is just one of the many new variants that will be added to the all new S Class line up. As the Mercedes S Class is expected to debut on May 15, expect the Pullman to follow soon after.
[Source: Topspeed.com]